Joshua Spriestersbach, a formerly homeless man locked up in a Hawaii mental institution for more than two years in a case of mistaken identity, has filed a lawsuit against multiple government agencies for violating his civil rights.
Spriestersbach's attorneys filed the complaint on Sunday in the U.S. District Court in Honolulu following a series of alleged missteps that saw Spriestersbach's wrongful arrest and ultimately sent him to a mental hospital, 9News reported.
The paperwork seeks monetary damages for false imprisonment, malicious prosecution, abuse of process, medical malpractice, and intentional infliction of emotional distress committed by the state Department of Public Safety, Honolulu Police, deputy public defenders, and doctors at the psychiatric hospital in Kaneohe.
"Joshua suffered special and general economic and non-economic damages to be proven at trial, including forced medical treatment and medication, loss of freedom, great mental anguish, severe emotional distress, anxiety, embarrassment, humiliation, worry, and anger," the suit said.
The bizarre plight started with Spriestersbach falling asleep in a stairwell of a Honolulu middle school in 2011. When authorities approached him, the man introduced himself as Castleberry, his grandfather's last name, but did not give a first name.
Investigators would then come across Thomas Castleberry's 2009 warrant but determined Spriestersbach was not Thomas Castleberry. In 2015, Spriestersbach was again arrested for sleeping in a park. This time, the man gave the police his real name.
Upon checking, officers found out that "Thomas Castleberry" was registered as his alias. However, the man's fingerprints would again determine he was not the fugitive Castleberry, who allegedly violated probation in a 2006 drug case.
Two years later, Spriestersbach was arrested for Castleberry's warrant. Despite his protests that he was not the wanted man, he ended up in the Hawaii State Hospital, forced to take psychiatric drugs. He was deemed delusional for insisting he was not Thomas, according to Hawaii News Now.
The lawsuit also noted the cops failed to verify Spriestersbach's fingerprints and mugshot against Castleberry's police record.
It was only in February 2018 that state hospital employees who got a hold of Spriestersbach's Social Security card and his Hawaii State ID realized he was telling the truth. Officials then tried to conceal the mishap by quietly releasing him with just 50 cents to his name.
Spriestersbach's legal camp hopes the lawsuit may lead to procedural changes to ensure proper identification of people in custody, according to Kenneth Lawson, the co-director of the Hawaii Innocence Project.
Due to be released in 2022, the fugitive Castleberry, who is not related to Spriestersbach, is serving a jail term at Alaska's Department of Corrections, the New York Daily News noted.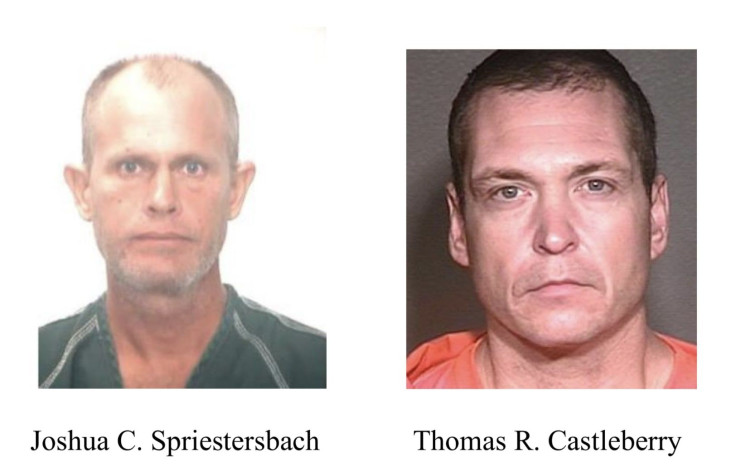 © 2023 Latin Times. All rights reserved. Do not reproduce without permission.