Three brutal robbers have been arrested for horridly shooting a man dead and raiding the injured victim's body of valuable personal belongings on Friday in Northeast Washington.
Mark Fletcher, 21, of Northwest, DC, Malik Bynum, 21, of Southeast, DC, and Larry White, 20, of Northeast, DC, face murder charges after ruthlessly killing and burglarizing Rosendo Miller, 21, of Northwest, DC.
According to court documents, police discovered Miller late Friday in the 1300 block of Brentwood Road, helplessly suffering from gunshot injuries. The victim was rushed to a nearby hospital but later succumbed to his fatal injuries.
The gang of three has been accused of stealing Miller's silver and white gold Rolex watch, a Gucci crossbody satchel, Dior shoes, a large amount of money, and even a diamond "grill" from the victim's mouth after beating him to a pulp, Fox Baltimore noted.
The mugging ensued after Miller stepped out of a convenience store with a companion. Surveillance footage shows that upon exiting the store, White and Fletcher cornered Miller and his friend, with Fletcher pointing a gun to the back of the slain victim's head.
Miller attempted to flee the scene, however, he failed to do so as Fletcher managed to pull him by his dreads. The victim's companion, who Bynum tried to chase, managed to evade the assault.
White and Fletcher, who grappled the victim to the ground, were then joined by two other unidentified assailants who started taking valuable from Miller's body. One of the unnamed attackers fled the scene upon grabbing Miller's Dior shoes.
Bynum then took off with the victim's cross-body style Gucci satchel, while White unsnapped Miller's Rolex watch. CCTV footage shows Bynum opening fire on the victim before shortly disappearing from the scene. Fletcher and White also fled after causing serious injuries.
The three felons have been charged with murder. Bynum also faces two counts of destruction of property for the vehicles that were hit by his gunshots.
In a similar but unrelated story, an alleged robbery left Rodrecus Partee, 29, dead with multiple gunshots over the weekend in Memphis, Fox13 reported.
At around 11:00 p.m. at the 3600 block of American Way on Saturday, Jamal Medlock, 21, Jer'Miracle Walton, 21, and an unidentified companion were seen approaching the victim in the parking lot of the American Best Value Inn. Medlock then gruesomely shot the victim in his back.
Upon the victim's death, the assailants began searching for valuables in his pocket.
Medlock, who has been charged with first-degree murder and first-degree murder in perpetration of a robbery, admitted to shooting Partee and rapidly fleeing the scene.
Walton, who is charged with the facilitation of first-degree murder, admitted that she planned the robbery and killing of Partee.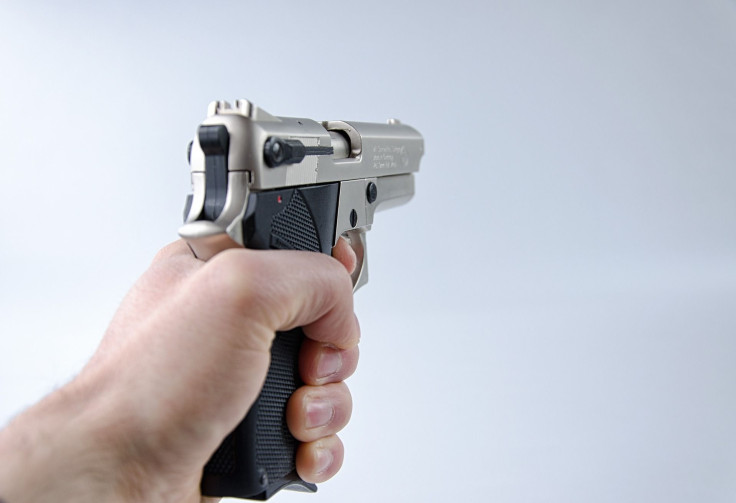 © 2023 Latin Times. All rights reserved. Do not reproduce without permission.