A man has been found hanging from the top bars of a fire escape after allegedly stabbing his wife to near-death in an attempted murder-suicide at the Bronx on Monday, Sept. 6.
The husband, 66, allegedly grabbed a knife and stabbed his wife, 49, in the chest after a heated argument took place in their third-floor apartment on Grand Concourse near E. 198th Street in Fordham Manor at about 5:30 a.m on Monday, Sept. 6, New York Post reported.
Emergency medical services rushed to the scene and the victim was immediately taken to St. Barnabas Hospital in a critical condition. The victim reportedly had only recently moved back into the apartment, according to sources close to the couple.
After police and emergency services reached the address, they found the man hanging from the top bars of a fire escape. He was pronounced dead at the scene, according to New York Daily News.
The officers are treating the case as an attempted murder-suicide.
In a similar but unrelated incident, a 29-year-old West Virginia man allegedly killed himself after fatally shooting his wife, his five-year-old toddler, and critically injuring his 17-month-old daughter.
On Aug. 23, deputies from the Kanawha County Sheriff's office rushed to a home in the Mink Shoals area after they received a 911 call informing them about multiple dead bodies found inside the home, Latin Times reported.
Donald "DJ" Thomas Jr., his wife, 24-year-old Alicia Thomas, and daughter Myra Thomas were found lying in a pool of blood inside the home on Aug. 23 afternoon.
The three of them were declared dead at the scene.
The toddler, Lona Thomas, was found under her mother's dead body. She was injured by bullet fragments and was flown to Cincinnati Children's Hospital with life-threatening injuries where they removed a bullet from the child's head.

"It appears that the mother was trying to go toward the back door and the baby was in her arms and was partially under her body," Mike Rutherford, Kanawha County Sheriff said.
Thomas was confirmed to be the shooter after the investigators located a magazine next to his body. However, the investigators say that is subject to change, depending on further investigation into the incident.
The authorities reportedly received seven domestic disturbance 911 calls from the home this year alone, including one that involved domestic violence, Rutherford said.
Thomas was previously arrested in February on a domestic battery charge involving his wife, but the charge was dropped in June after she failed to appear in court. He was also arrested in 2018 on a domestic battery charge for assaulting his wife and mother, Nancy Thomas.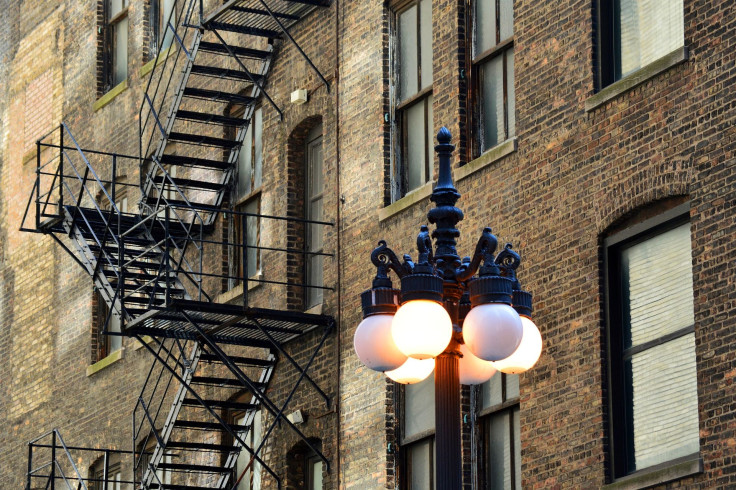 © 2023 Latin Times. All rights reserved. Do not reproduce without permission.