A heartbreaking video shows a dog being strangled to death after its leash became tangled in a moving lift, only to be saved by a quick-thinking delivery driver.
In a video obtained by South China Morning Post, the unfortunate dog gets pushed towards the ceiling when the doors close in the empty lift on the 22nd level. A CCTV captured the incident on October 23 in Jingmen, China.
Trouble arose when the long leash became tangled in the elevator's door. When the elevator began to move, it yanked the dog up by its collar, forcing it to flail in fear.
A delivery man happened to be nearby. Because of his quick thinking, he hugged the puppy and removed its leash in an instant.
He then handed the dog over to the guards to be returned to its owner after calming it down, World of Buzz said.
Meanwhile, in Houston, Texas, a man saved his neighbor's dog when its leash became stuck in an elevator door two years ago. The rescue was filmed on their apartment security cameras.
Johnny Mathis, 27, had just returned home from work in Houston, Texas in December 2019. He parked his car in the underground garage of his apartment complex.
Mathis, who lives on the ground floor of his building, took the elevator to his floor. A woman and her dog tried to board as soon as he exited.
"When she got on, I was looking at the dog, because it was a cute dog," Mathis told CNN. "I noticed the leash was kinda long but I didn't think it wasn't going to make it on the elevator or anything."
In the 39-second footage shared on Twitter, Mathis got out of the elevator. But he immediately came back to get the Pomeranian upon seeing the owner had left and the dog was still stranded alone.
When Mathis observed the Pomeranian did not make it to the elevator, he said he called back: "Hey, your dog!"
According to Mathis, he heard the dog owner desperately crying as soon as the elevator doors closed.
Mathis claimed he kept hammering on the elevator doors after he was able to remove the Pomeranian from its leash to let her know he saved her dog. But he doesn't think she heard him.
The dog owner expressed her gratitude to Mathis when she came back to the ground floor. However, she could not stop crying.
Mathis hasn't seen her ever since. But he believes she had recently moved to the apartment complex. He went to his apartment leasing office the next day and told the leasing officials what had transpired.
They proceeded to look at the security footage and witnessed it all over again, stunned that the dog had made it out alive.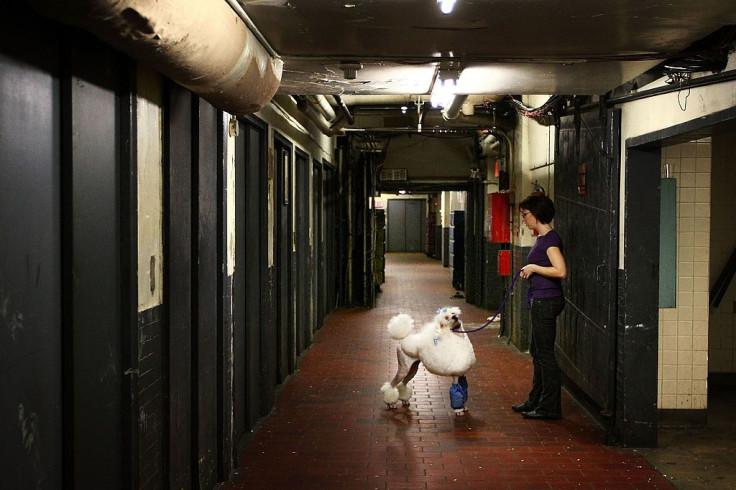 © 2023 Latin Times. All rights reserved. Do not reproduce without permission.