A California local reportedly killed a man and tried to dismember the victim's body in a motel room after the deceased allegedly attempted to rape his girlfriend during a date night.
Hunter O. Fulton, 29, has been charged with second-degree murder, mutilation of a dead human body, possession of a deadly weapon with unlawful attempt, aggravated assault and battery after he allegedly murdered and tried to dismember the remains of a man who passed sexual comments and tried to rape his girlfriend during a supposed date night, Law & Crime reported.
Fulton and his girlfriend reportedly went out for a date in downtown Laramie at Copper's Bar & Liquor Store on the evening of June 24. However, during the occasion, the couple was accosted by the victim, identified in legal documents only as "M.T.C.," who allegedly attempted to make a "sexual pass" at Fulton's girlfriend.
When Fulton confronted the man, he reportedly apologized to them and bought them drinks. After having drinks together, the couple left the bar and returned to their room at the Gas Lite Motel and allegedly partook in an unknown amount of cocaine.
The next day, in the early hours of June 25, Fulton left the room but failed to close the door. M.T.C later allegedly entered the motel room and attempted to rape Fulton's girlfriend at knifepoint. When Fulton returned to the room a short while later, he saw M.T.C attempting to assault his partner and allegedly shot and killed him.
After the shooting, Fulton's girlfriend returned to California on the afternoon of June 25. However, Fulton, who refused to leave, stayed behind with M.T.C.'s body, and attempted to dismember the remains in a bathtub inside the motel room, the Sun reported.
Days later, on June 29, when officers reached the crime scene, they reportedly found Fulton sitting in his running truck in front of the Gas Lite Motel. Fulton confessed to killing M.T.C., claiming to the officers that he shot the man to protect his girlfriend.
"If your girlfriend would have gotten raped, you would have killed him too," Fulton reportedly told officers.
After investigators searched the room, they found M.T.C.'s body in the bathtub with multiple cuts made to the torso of the body, and a saw lying near the remains.
The autopsy report determined that M.T.C.'s manner of death was a homicide and his cause of death was a gunshot wound.
Fulton is currently being held at the Albany County Detention Center on a US$1 million bond and could face a minimum of 20 years in prison to life if convicted of second-degree murder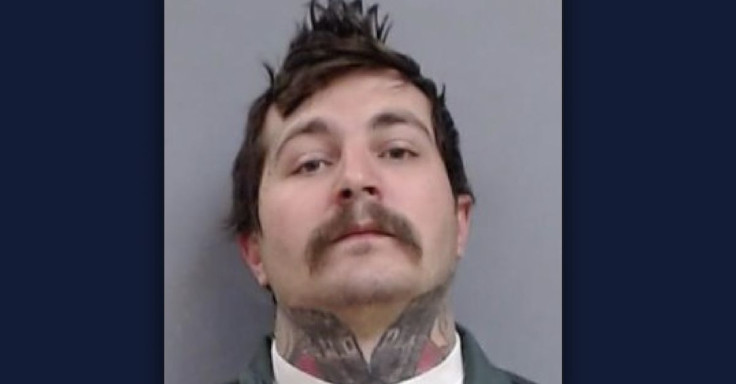 © 2023 Latin Times. All rights reserved. Do not reproduce without permission.