An Oklahoma man allegedly shot and killed himself after shooting his three minor children dead on Saturday, Aug. 6.
Officers from the Oklahoma City Police Department received a call at around 4:30 a.m. on Saturday, Aug. 6, alerting them that an unnamed father had stormed out of his family's house while lugging his three minor children and threatening the safety of his kids.
Following this, the officers began a manhunt for the man and his children. However, the search was quickly halted after a pedestrian, who was on his morning jog, called the police after finding four bodies with gunshot wounds in a vehicle parked in an Oklahoma City neighborhood, three hours later, at around 7:30 a.m., New York Post reported.
According to Oklahoma City Police Captain Michelle Henderson, even though the original welfare call was made from the victims' house, the bodies of the father and children were found around half a mile away in a completely different neighborhood from where they lived.
The three children were all under the age of 7. The authorities have not disclosed the names or genders of the underage kids and have withheld the personal details of the father.
"This is a tragic situation; a lot of emotions are involved. So, we want to always be cognizant and sympathetic to that and make sure nobody finds out on the tv or the social media before we have a chance to speak to someone," said Henderson.
In a similar but unrelated incident, an Indian man has been accused of bludgeoning his two daughters to death with a hammer and assaulting his wife before proceeding to take his own life by jumping from the roof of his apartment building. The incident happened in the Raipur district of Chhattisgarh state, India on Monday, Nov. 1, 2021.
Jhankar Bhaskar allegedly killed his young daughter Pari, 7, and toddler son Anshu, 3, by attacking them with a hammer in their apartment sometime after midnight on Monday, Nov. 1, 2021. After killing his children, he attacked his wife Sukrita, 28, and proceeded to take his own life by hurling himself off the roof of a six-story apartment complex, Latin Times reported.
The authorities were shortly notified about the violent incident and a team of police officers rushed to the area. The officers reportedly recovered a three-page suicide note from the crime scene.
In the letter, Bhaskar stated that he committed the brutal act since his wife constantly argued with him and suspected his involvement in the recent death of a stenographer who worked in his office. The stenographer Santosh Kanwar was found dead near a railway station about a month before the alleged murder-suicide.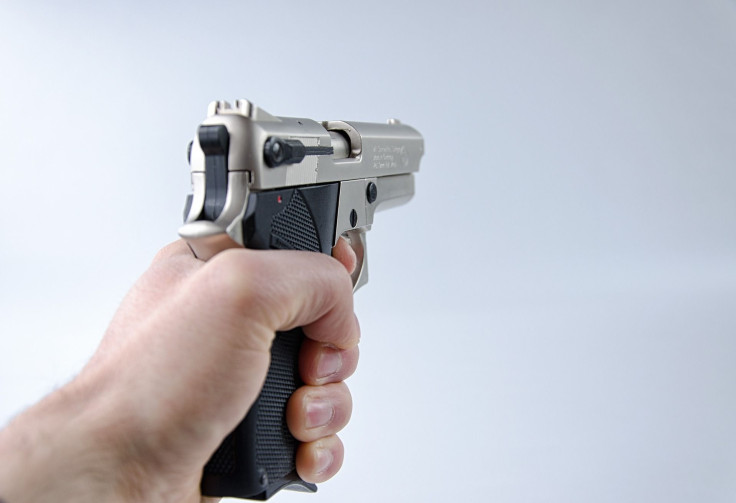 © 2023 Latin Times. All rights reserved. Do not reproduce without permission.