A man allegedly killed himself by consuming acid after his wife refused to cook chicken for dinner at their home in Dundigal, Telangana, India on Saturday night, March 26.
On Saturday, Ratan Lal, a driver by profession, reportedly bought some chicken and came home, hoping that he could have his wife cook the ingredients for dinner. However, when he asked his wife to prepare the chicken, the woman refused to prepare dinner as she was still taking care of their daughter who was suffering from chickenpox. A heated argument quickly ensued between Lal and Radhika, the Times Of India reported.
Following the altercation, the man, who was upset over the incident, reportedly called up his mother to inform her that he was going to take his own life. He then allegedly attempted suicide by downing a bottle of acid.
Soon after he drank the acid, Lal was rushed to a hospital by his family members and relatives for immediate treatment. However, when his condition worsened, he was transferred to another facility, where his health further deteriorated and he died on Monday night, March 28.
Following the incident, the police officers launched an investigation into the death. When the officers questioned the deceased's mother, she told the police that she did not suspect any foul play in her son's death.
In a similar but unrelated incident, an Indian man identified as Mubarak Pasha, 30, a businessman and a resident of Tarabanahalli in Bangalore, allegedly beat his wife Shirin Banu, 28, a homemaker, to death using a wooden log after feeling disappointed that she didn't cook his favorite fried chicken on Aug. 18, 2021, in Bangalore, India, Latin Times reported.
He allegedly proceeded to wrap the victim's body in a burlap sack and dumped it into Chikkabanavara Lake around midnight.
An investigation into the incident began after Banu's parents lodged a complaint at the local police station alerting that their daughter had been missing since Aug. 18, 2021 night. Following this, the law enforcement started a manhunt and questioned her friends and family.
Pasha, who was reportedly avoiding the authorities, finally visited the police station on Aug. 23, 2021, along with his lawyer, and confessed to the murder.
"I told her to cook chicken fry on the night of Aug. 18. When I came home, I was disappointed to see there was no chicken fry. When I asked my wife, she replied arrogantly and, in a fit of rage, I smashed her head using a wooden log. The children were asleep then. Wrapping the body in a gunny bag, I carried it on my bike at midnight and disposed of it in Chikkabanavara lake," Pasha told the police officers.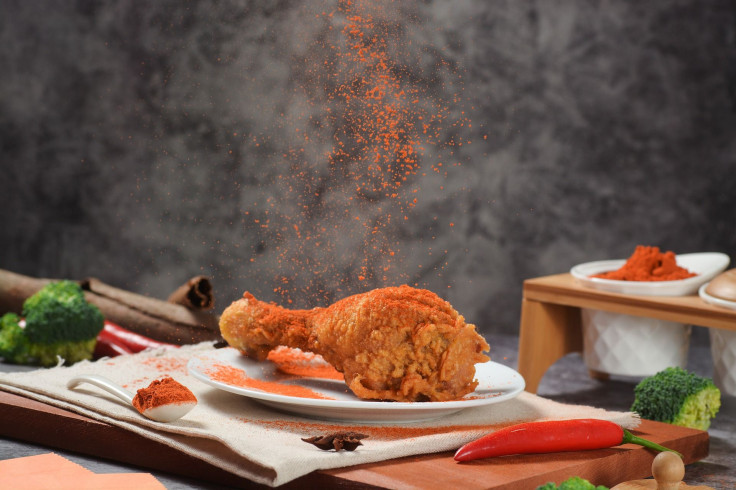 © 2023 Latin Times. All rights reserved. Do not reproduce without permission.