A man has been accused of viciously killing his wife, his three minor children, and his elderly mother after his spouse allegedly disturbed him while he was performing a religious ritual at his home in Ranipokhri, Uttarakhand, India on Monday, Aug. 29.
The accused, identified as 47-year-old Mahesh Kumar, has reportedly been unemployed for the past decade and dedicated most of his time to performing prayers and religious rituals at home.
Kumar's older brother Umesh, who works in Spain, reportedly sends money every month for Kumar's family's expenses. This has caused tension between Kumar and his wife, Neetu Devi, 36, who wanted Kumar to get a job and earn his own money, the Times Of India reported.
On Monday morning, Aug. 29, while Kumar was performing a religious ritual at home, his wife Devi, who was preparing breakfast, asked him to help her change an LPG cylinder in the kitchen as it had run out of fuel.
An irritated Kumar quickly stormed into the kitchen and accused Devi of disrupting his ritual. He then, in a fit of rage, allegedly took a kitchen knife and slit his wife's throat. For reasons that remain unclear, he proceeded to murder his 75-year-old mother, Beetan Devi, and his daughters Aparna, 13, Swarna, 11, and Annapurna, 9, after killing his wife.
Kumar's neighbor, Subodh Jaiswal, quickly rushed to the scene after he heard nine-year-old Annapurna's screams, Indian Express reported.
"I crossed the boundary wall and knocked on the main door to check but no one opened it. Meanwhile, Annapurna's screams intensified. I then went toward a window, only to see him brutally stabbing her as she lay on the floor," Jaiswal recounted.
"I also saw the bodies of his wife and other daughter lying in a pool of blood. I begged him to spare Annapurna but he slit her throat in front of my eyes. He then turned towards the window, gestured to me with his hand to leave, and closed it from inside," he continued.
Jaiswal immediately alerted the police about the violent domestic disturbance. Local law enforcement quickly rushed to the scene, broke open the main door to the home, and arrested Kumar. After officers entered the residence, they found the bloodied bodies of the five victims.
"When police broke the door open and arrested him, he came out smiling, showing no remorse. He didn't shed a single tear," Jaiswal's wife Geeta said.
Kumar has been booked for murder. A kitchen knife and a dagger that were allegedly used to commit the killings were recovered by the police at the scene. Following his arrest, Kumar was produced before a local court in Dehradun, which later sent him to jail.
Kumar's eldest daughter, 15-year-old Krishna, who was living away with her paternal aunt in Rishikesh for her studies, is the lone survivor in the family.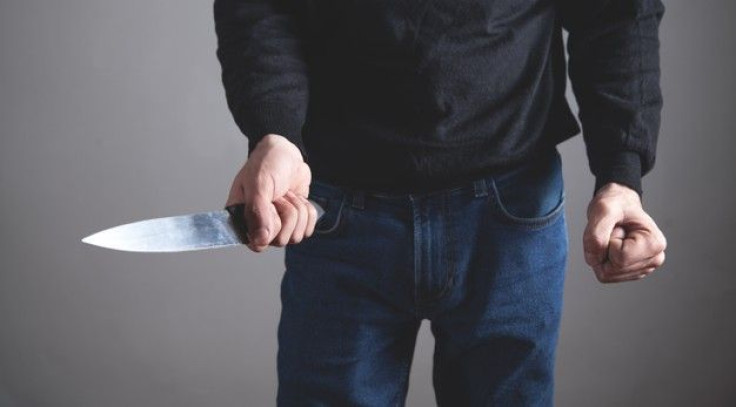 © 2023 Latin Times. All rights reserved. Do not reproduce without permission.