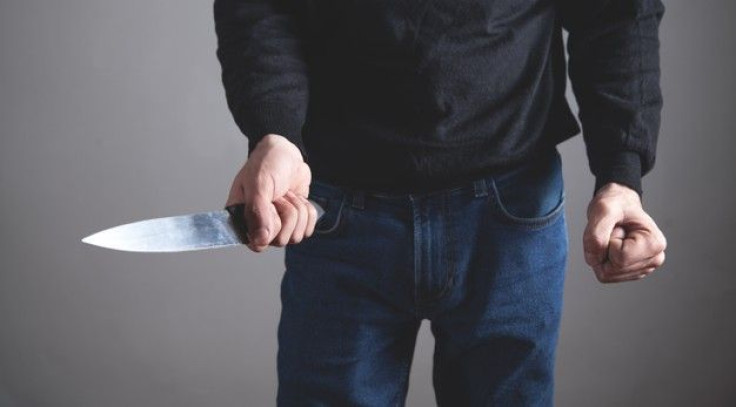 A man reportedly killed his wife and slit his own throat in front of their three young children in Deltona, Florida on Monday, Oct. 17.
On Monday, Oct. 17, Oscar Salazar, 31, and his wife Byanca Cruz, 26, were arguing over the behavior of their 5-year-old child and how Salazar disciplined the child. However, during the argument, in a fit of rage, Salazar pulled out a knife and stabbed his wife to death in front of their three children. After stabbing Cruz, Salazar slit his throat and killed himself, New York Post reported.
After seeing Salazar stab his mother, Cruz's 10-year-old son ran to the neighboring house and informed the neighbors that his stepfather had stabbed his mother. Following this, when the neighbor entered the residence, he found Salazar and Cruz dead on the floor, along with two unharmed minor children.
The neighbor then called 911 and deputies from the Volusia County Sheriff's Office responded to a home in Deltona just after 6 p.m. Deputies pronounced Cruz dead at the scene. Meanwhile, Salazar was transported to a hospital with a self-inflicted knife wound to his neck and died shortly after, Fox News reported.
None of the three children were harmed during the attack. Salazar was the biological father of the two younger children, a 5-year-old and a 2-year-old.
Salazar had reportedly entered the country illegally and had assumed the identity of an uninvolved man who had his truck and identification stolen several years ago in Texas. Salazar reportedly had two prior arrests for two domestic assaults involving his wife. One arrest happened while Cruz was pregnant in 2016.
Following the incident, the 10-year-old was placed in his father's custody. Meanwhile, the younger children are being cared for by their maternal grandmother.
"This is really, really a heartbreaking story," Volusia County Sheriff Mike Chitwood said. "It is sickening on one end, again when you look you have three little kids involved here, a 10-year-old, a 5-year-old, and a 2-year-old, who don't have their mother anymore."
"The children will need a lot of love and support as they deal with this tragedy today and for the rest of their lives," Chitwood posted on Twitter. "I am just so sorry for their pain."
© 2023 Latin Times. All rights reserved. Do not reproduce without permission.