A man near Windsor Castle in England experienced a nasty surprise in July when an airplane flying overhead dropped human waste mid-flight, causing the fecal matter to spread across his property.
The man, who remains unnamed, was reportedly out in his garden when the liquified waste suddenly splattered across "his whole garden, and garden umbrellas, and him," causing an untold amount of damage to the property, according to News.com.au.
Councilor Karen Davies, who spoke about the incident in the Royal Borough of Windsor and Maidenhead's aviation forum, said that she was horrified to hear about the incident and the damage caused to the man and his property, The Westmorland Gazette reported.
"I know a number of incidents happen every year with frozen sewage from planes, but this wasn't frozen and his whole garden was splattered in a very unpleasant way," she said. "He was out in the garden at the time, so a really horrible, horrible experience."
Many of the residents and representatives of the area have commented on the incident, saying that it happens now and again because of the area's proximity to Heathrow Airport and its flight paths, according to the BBC.
"We used to have problems with blue ice [frozen human waste and disinfectant] on arrivals but that was because those toilets used to leak," Geoff Paxton, Whitfield parish councilor, said.
The man decided not to pursue an insurance claim regarding the incident, with Davies saying that the added headache of the process was not worth it.
"Obviously he wasn't going to do that for the sake of a couple of garden umbrellas, in terms of bumping up his premium, so he's just sort of had to take it on the chin," she said.
The name of the offending airline has not yet been made public, but they have been notified of the incident, and the man has been able to track down the aircraft specifically using a route tracking app.
"Hopefully it never happens again to any of our residents," Davies remarked about the incident.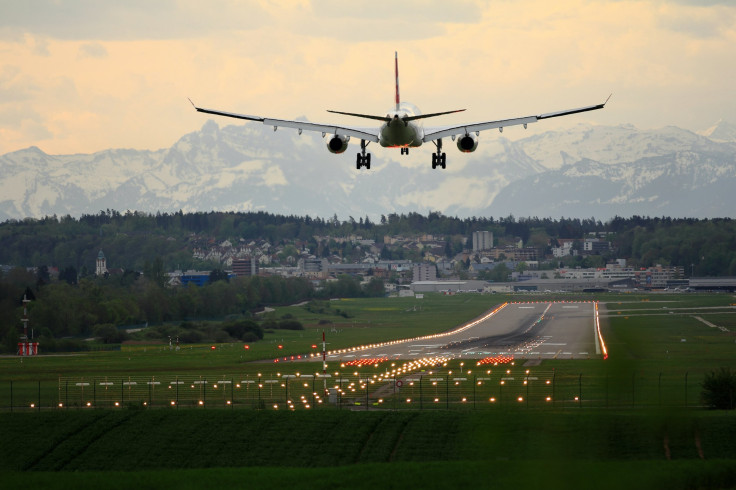 © 2023 Latin Times. All rights reserved. Do not reproduce without permission.