A Nigerian man has reportedly claimed that he was compelled and directed by an inhumane "spirit" in his alleged brutal rape of an 80-year-old woman, in Ondo town, Ondo State, Nigeria.
Emmanuel Joseph, allegedly entered the octogenarian victim's Lotogbe street, Ondo West Local Government Area home through a window. The elderly victim was alone inside the property during the unfortunate incident.
After breaking into the residence, the suspect proceeded to threaten the old woman with a dagger, stealing her telephone and valuables, before promptly raping her, Vanguard reported.
The suspect was reportedly spotted lurking near the home during the day of the ordeal, as he pretended to collect herbs from the back of the house, an eyewitness identified as Julianah Owolabi told the media.
"lt was her cry that attracted the attention of the people on the street who forced the door opened and caught the suspect naked before they dragged him to the station," the suspect related.
Owolabi said that if the locals had not intervened and saved the woman, the suspect might have ended up killing her.
Joseph has had numerous brushes with the law, reportedly using dangerous weapons to rob people in the area. The suspect has since confessed to the horrendous crime he committed against the elderly woman and his community. When locals raided his home, different phones, charms, and daggers were recovered from his room.
Following the traumatic incident, the victim's children have relocated their old mother from the area. The suspect is now in police custody at the Yaba Division of Ondo town, the Nation reported.
Joseph reportedly claimed that he did not commit the crime deliberately. He said that he was just released from prison and had asked the victims to forgive him.
"Please, forgive me. I don't know what l am doing at that time. Something will tell me to steal or rape and I will do it. After that, I will be blaming myself for doing it," he said.
"I don't know what has come over me. I was just released from prison before the strike because of this bad behavior. I have been doing it for long. Please, forgive me," the suspect pleaded.
However, Tee Leo lkoro, a local police officer, said that the old woman has yet to report to the station to lodge an official rape complaint against the suspect. He said that Joseph was thrashed by the people for allegedly assaulting and stealing phones belonging to old women in the area. Ikoro added that the suspect will be charged to court for assault and stealing.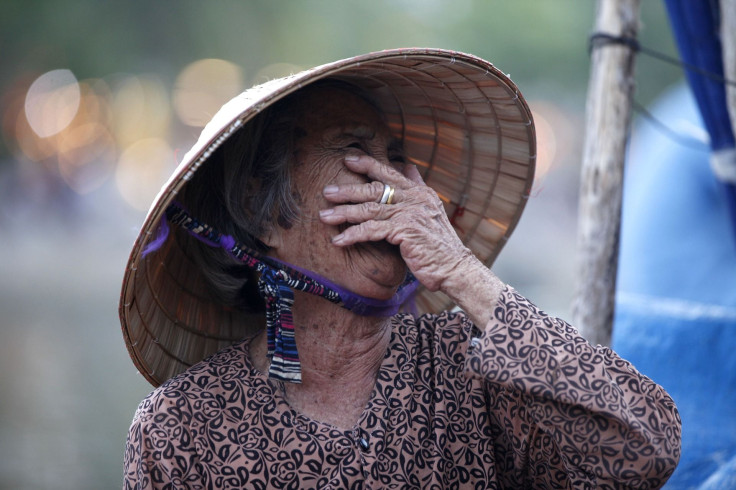 © 2023 Latin Times. All rights reserved. Do not reproduce without permission.