On a regular workday 28-year-old, Mark McDuff was on his way to work when the incident took place. He was attacked by a pit bull. The victim was severely injured and had to undergo surgery for his injuries. The owners of the dog had been allowed to keep the animal based on a special permit. Due to the unprovoked attack, a man, believed to be the owner, was arrested.
McDuff was cycling to his work on Sunday, June 13 morning around 6:15 a.m. local time. The chef was on his way to the Mercure Hotel in Saint Helens, Merseyside, United Kingdom. He was cycling along the Crossley Road in Thatto Heath area of Saint Helens. He was suddenly attacked by the massive pit bull.
A call was made to the emergency services by a woman who was driving a red Renault van. After alerting the emergency services the woman managed to pull the dog away from the victim. Instead of waiting for help to arrive, the woman loaded to dog onto the back of her vehicle and drove away, The Sun reported.
Once emergency services arrived at the scene, McDuff was taken to Whiston Hospital for treatment. During the attack, the victim suffered deep cuts to his arms and legs. The tendons on his thighs were severed as well, Liverpool Echo reported. He had to undergo surgery to patch up some of his injuries.
Since the attack, McDuff has returned home. As he remains recovering, he stated that he is taking things one day at a time. He has not been able to return to work.
The Daily Star pointed out that owning pit bulls in the UK is illegal. Dog owners need to get special permits to own the breed of dog. The dog that was responsible for the attack had reportedly been deemed "non-dangerous".
Speaking about the incident, Inspector John Cooke, stated that it was "appalling". He said that the owners will be held accountable for irresponsible ownership of the animal.
An investigation was launched after the attack. Police tracked the red Renault van to a home in Saint Helens. They arrested an unnamed 25-year-old man, believed to be the dog's owner. The 44-year-old woman who took the dog away from the scene on the day of the attack was also questioned. Investigation continues.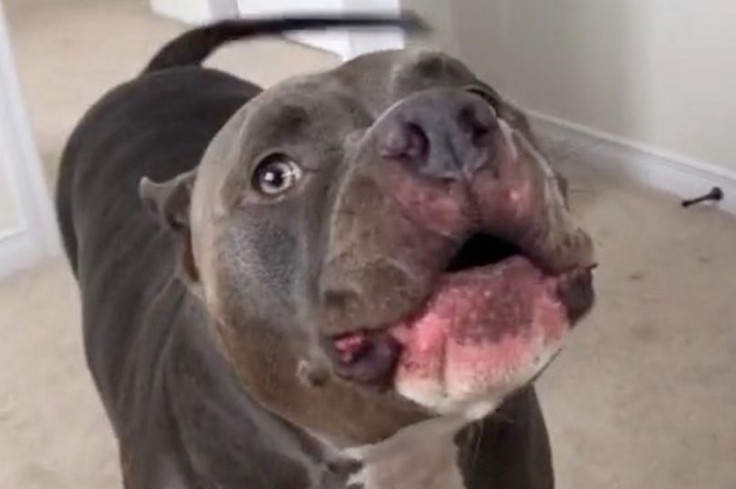 © 2023 Latin Times. All rights reserved. Do not reproduce without permission.