A man is seen carrying a giant snake on his shoulder, probably at a zoo, in this viral video.
The video, which user 'hepgul5' published on Instagram, has already received over 8,400 likes.
Due to the python's long body, the individual recording the clip behind it was safe. The person filming the video goes behind it at a safe distance, too, India.com said.
The python seemed unconcerned with the zookeeper who was carrying it as if it were nothing out of the ordinary, and they'd known each other for quite some time. Before entering a chamber, the python is shown bowing its head to avoid hitting any high cages in the way.
People were startled to see it and remarked that they had never seen such a massive snake before. They also expressed their discomfort with how the man carried the giant python.
Meanwhile, an Australian man woke up to find a carpet python on his bathroom door in the middle of the night.
Corey Heaton, a cafe manager from Carindale, claimed he awoke at 12.45 a.m. local time on Friday to go to the restroom when he was startled by the little python.
"I went to go to the bathroom, washed my hands, went to open the door and there was a snake's tail hanging out from behind the calendar," Heaton told 9News.
"We haven't had a snake in the house for over 10 years so I was a bit frightened. I did jump back," he added.
He then awoke his brother, and the two of them summoned two snake catchers, both of whom refused to come since Corey had COVID-19.
According to Stokes, they went out and wanted to get rid of it themselves, but they could not. So they hired a snake catcher.
The snake catcher said it's just a tiny carpet snake. A person could lock the snake in a room or grab the creature with a pillow case and stick.
Stokes claimed that his brother attempted to trap the python. But things did not go well as the snake rushed at them and refused to be caught.
They followed another snake catchers' advice. Hence, they opened a window and sealed the door with sellotape before returning to bed at 3 a.m. local time.
The snake then made its way out the window on its own.
Stokes recommended that anyone in a similar situation remain calm and seek professional help.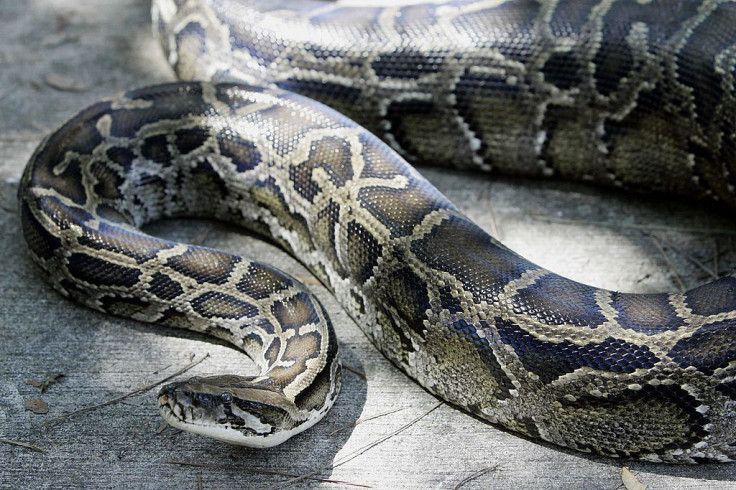 © 2023 Latin Times. All rights reserved. Do not reproduce without permission.