Four officers shot and killed a man after he brandished a gun and opened fire at police when authorities barred him entry to a large complex of cannabis farms under evacuation orders on Monday evening in Siskiyou County, Northern California. Thousands of residents were ordered to flee the area as the Lava Fire ravaged through its 13,330-acre land during a heatwave.
According to Siskiyou County Sheriff Jeremiah LaRue, the man was told to avoid the area of Mount Shasta Vista, a 1,641-lot subdivision converted into a massive network of marijuana after the fire crossed Highway 97 north of Weed on Monday, Fox News reported.
The suspect then went against police orders and turned to the right as authorities were directing traffic to turn left. He reportedly proceeded to pull out his weapon, holding a group of officers at gunpoint. A firefighter at the scene claimed that a game warden had hit the truck's hood to direct him to the left, prompting the man to open fire shortly after.
A sheriff's deputy and local police officers from the rural Etna Police Department were then forced to return fire, ultimately killing the man, whose name was not released. Community members confirmed he was a Hmong man in his late 30s. Police have since notified his family about the shooting.
Siskiyou County Sheriff LaRue noted that a couple of rounds were fired from the suspect's firearm based on preliminary information.
The Etna Police Department has confirmed via a social media post that their cops, along with allied agency personnel, were involved in a shooting with the armed subject, who was mortally wounded and died at the scene following the incident.
NBC Palm Springs reported that the shooting on Monday night erupted as the Lava Fire grew rapidly and burned brush and timber on its way to the Shasta-Trinity National Forest north of Weed, about 250 miles north of San Francisco.
The wildfire was reported at around 12:55 p.m. on Monday around Meyers Lane and Terwilliger Road. By 2 p.m., firefighters managed to contain the flames, prompting the tankers to return to Hemet-Ryan Airport.
The fires spanned nearly 21 square miles by Tuesday, according to the Riverside County Fire Department.
The Siskiyou County Sheriff's Office issued evacuation orders for the communities of Lake Shastina, Juniper Valley, and Mount Shasta Vista, where close to 8,000 people may be tending to the thousands of marijuana grows. The operations are primarily run by Hmong families, according to The Sacramento Bee.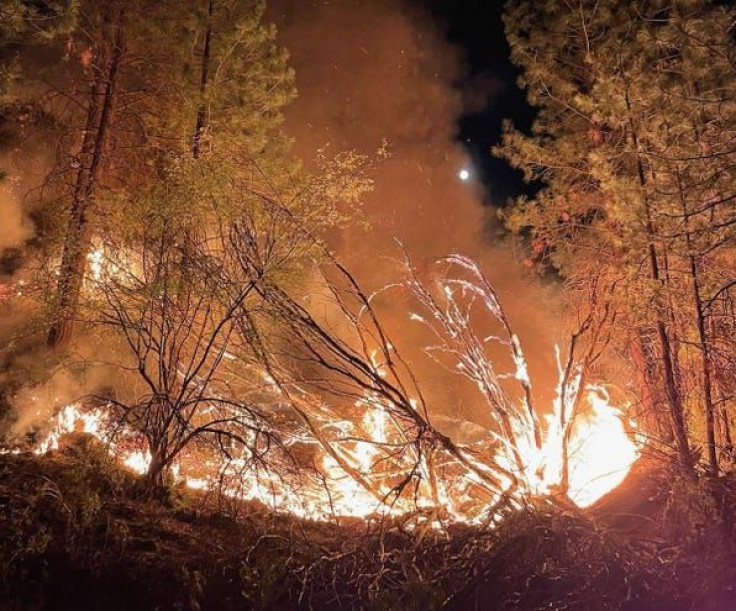 © 2023 Latin Times. All rights reserved. Do not reproduce without permission.