A man allegedly stabbed his friend to death with a screwdriver for not returning the US$396 (30,000 Indian Rupees) that the victim had borrowed from him in Turbhe, Maharashtra, India on Monday, Feb. 28.
The victim, Nandkishore Ram Pratap Sahani, 45, originally from Bihar, stayed with his family and worked as a contractor at a printing press in Turbhe MIDC, Indiranagar. Meanwhile, the accused, 21-year-old Jai Shankar Umesh Prasad, was employed by Sahani at the printer.
Sahani and Prasad reportedly became family friends after being coworkers over a long period of time. Sahani had borrowed some US$396 (30,000 Indian Rupees) from Prasad a few months back. Recently, however, when Prasad asked the victim to repay the money that he owed, Sahani started avoiding the suspect, Hindustan Times reported.
On Monday, Feb. 28, Prasad reportedly proceeded to Sahani's house and asked his family about his whereabouts. He also demanded immediate repayment of the money that Sahani had borrowed from him and threatened the family that he will kill Sahani if he fails to comply with his demands.
After Sahani came home, his family informed him about Prasad's threats. Sahani then went to meet Prasad before the two engaged in a heated confrontation. During the course of the argument, Prasad, in a fit of rage, stabbed Sahani with a screwdriver and murdered him.
Sahani's family members immediately rushed the victim to DY Patil Hospital, where he later succumbed to his wounds and died at around 10:30 p.m. while undergoing treatment.
Following the violent incident, Turbhe police officers arrested the accused while he was allegedly preparing to flee to his hometown in Bihar, India on Tuesday night, March. 1.
In a similar but unrelated incident, a man has been accused of brutally killing his friend for not repaying the US$1.34 that he had borrowed from the suspect and later attempting to destroy evidence by burning the victim's body in Dahisar, Mumbai, India, Latin Times reported.
The accused, identified as Parmeshwar Kokate, 28, a mechanic by profession, reportedly had an argument with the victim Raju Patil, 40, over a $1.34 loan (100 Indian Rupees) that Patil had borrowed from his cousin. When Patil refused to return the money, Kokate strangled his cousin to death with a plastic string. Following this, he threw a blanket over the victim's body and tried to set it ablaze to destroy evidence and mislead his family members from identifying the remains.
Patil's family members later filed a missing person case and an investigation into his disappearance was launched. The inquiry led the officers to suspect Kokate and he was arrested within 24 hours after the murder.
Following the incident, the Dahisar police arrested Kokate and registered a suo-moto case against him under sections 201 (disappearance of evidence) and 302 (murder) of the Indian Penal Code.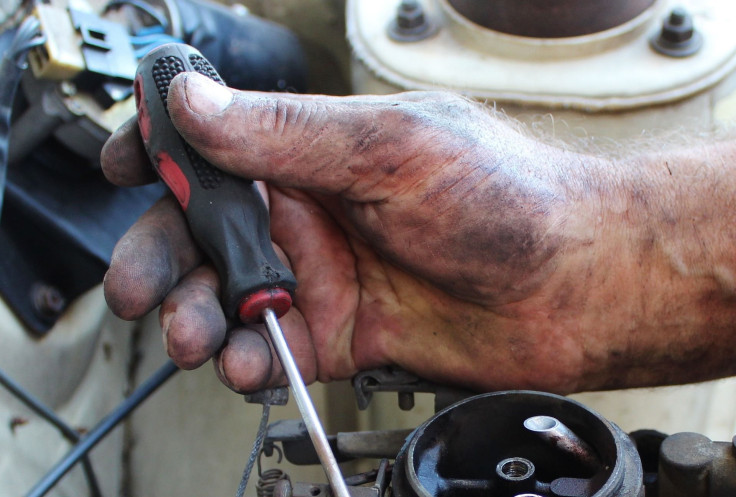 © 2023 Latin Times. All rights reserved. Do not reproduce without permission.