A man has been accused of brutally stabbing his wife to death after she asked him for US$0.32 (5 Egyptian pounds) to buy basic necessities in Egypt.
The incident reportedly happened just 20 days after the couple got married. The victim, who was barely 17-years-old, was allegedly forced to marry to the accused by her mother after her father's death.
A police investigation revealed that about 20 days after the accused and the victim got married, the minor girl asked for US$0.32 (5 Egyptian pounds) from the suspect to buy basic necessities for their home. However, the husband refused his wife's request and a heated argument ensued between the couple.
During the confrontation, instead of giving his wife the money, in a fit of rage, the accused pulled out a kitchen knife and stabbed her in the back multiple times, killing her, Gulf News reported.
The incident reportedly came to light when the police in Al Qalyubia Governorate received a report about a bloodied dead body being found inside an apartment.
Following this, the officers rushed to the scene and recovered the victim's remains. After a preliminary investigation, the officers arrested the husband for murder, as well as the victim's mother for forcing her daughter into marriage at a young age.
In a similar but unrelated incident, a man allegedly brutally stabbed his pregnant 17-year-old wife to death before later stripping naked and parading himself through the streets of Helwan City, Egypt, Latin Times reported.
The 27-year-old suspect, who was the husband and also the cousin of the 17-year-old pregnant victim, reportedly knifed his wife to death after she tried to intervene and stop him from killing his neighbor. After the violent stabbing, the accused allegedly proceeded to strip naked and parade himself through the streets of Helwan City.
On the day of the murder, the accused reportedly got into a heated argument with his neighbor over unspecified issues. During the confrontation, the accused, in a fit of rage, went back into his home's kitchen to grab a knife with the intention of coming back to stab his neighbor to death. However, when his pregnant wife tried to stop him, he allegedly proceeded to stab her six times in the back and abdomen, killing her instantly.
Following the attack, Helwan police officers responded to the scene after neighbors notified the authorities about the disturbance. The officers then arrested the accused and also obtained the bloodied knife that he had used to kill his wife.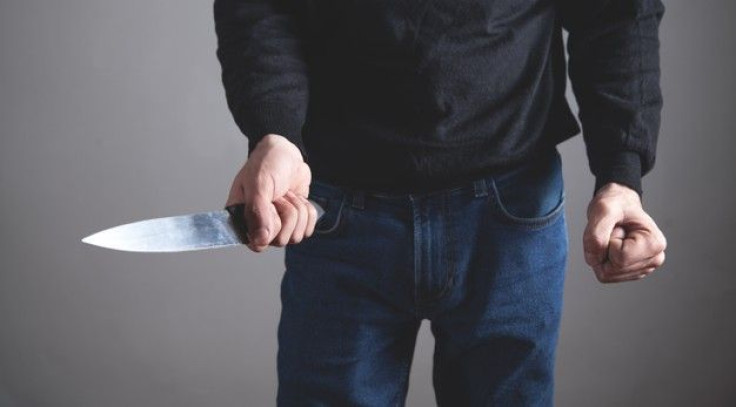 © 2023 Latin Times. All rights reserved. Do not reproduce without permission.