A man who was suffering from severe chest pains reportedly died while waiting more than 40 minutes for an ambulance in Adelaide, Australia on Monday, Aug. 8.
The unnamed 47-year-old man, who had been driving when he started feeling tightness in his chest, pulled over to the side of the road on Anzac Highway at Plympton and called medical emergency services at around 5:19 p.m. on Monday, Aug. 8. However, by the time the first paramedic arrived, the man had suffered cardiac arrest and had lost his life, the Canberra Times reported.
About 35 minutes after the man made the phone call, bystanders noticed that the man was unresponsive and began giving him CPR. The first paramedic arrived at around 6:01 p.m., 42 minutes after the man made the emergency call for health services. The patient was unable to be resuscitated and was declared dead at the scene.
Following the incident, an SA Ambulance Service (SAAS) spokeswoman expressed their condolences and said in a statement that they experienced a high number of phone calls on Monday afternoon, Australian Broadcasting Corporation reported.
"SAAS offers its deepest condolences to the family of the gentleman who sadly passed away in Plympton yesterday," they said.
"Demand for ambulance services was incredibly high and we acknowledge that hospitals were also under significant pressure. Delays are not acceptable and while our staff did everything they could, the outcome was a tragic one."
Meanwhile, the union's Leah Watkins revealed that this is not an isolated incident and that at least five other people passed away while waiting for an ambulance over a two-week period in March.
According to Watkins, at the time the man called for an ambulance, 19 other priority two cases, which should receive an ambulance within 16 minutes, were also waiting.
"Three of us removed [the man] from the vehicle, put him on the floor, and then start CPR," Craig McArdle, one of the bystanders who tried to revive the man by using a defibrillator from a nearby pub, said.
"It was upsetting to know he actually rang the ambulance himself and had to wait a length of time."
He added that bystanders tried their best to keep the man alive until paramedics arrived.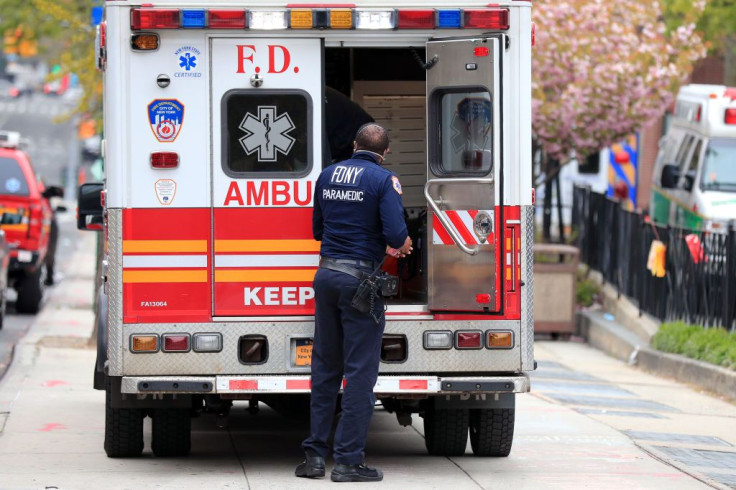 © 2023 Latin Times. All rights reserved. Do not reproduce without permission.