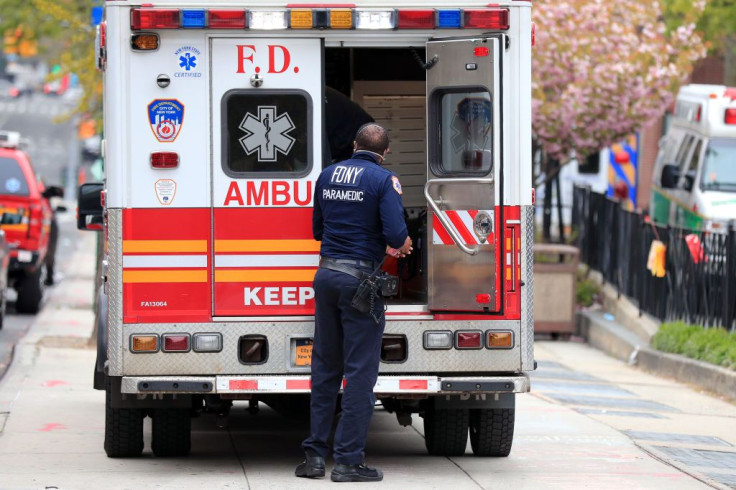 A 57-year-old former paramedic from Mississippi was sentenced on Monday to 40 years in prison without the possibility of parole. James Lavelle Walley admitted to sexually assaulting six women in the back of ambulances. Walley received his sentencing from Jackson County Circuit Judge Robert Krebs after pleading guilty last month to three counts of sexual battery.
The Sun Herald reported Walley also admitted to fondling two children who were 6 and 7 years old at the time, landing him two more counts of touching a child for lustful purposes in his list of offenses. A number of his victims were present in the courtroom as his verdict was announced. Walley addressed his victims and their families as they tearfully heard his apologies. "I want to take the opportunity to say I'm sorry, I really am," "I'm asking you, begging you to forgive me, " he went on.
However, the judge reminded the victims not to be swayed by Walley's apologies who pleaded for leniency so he could be involved in raising his 6-year-old son as he was a married father of four children. Jackson County District attorney and prosecutor Angel Myers McIlrath was quick to refute Walley's plea as she pushed for a lengthy sentence for all the crimes he committed between 2016 to 2019. "He should be in his late 90s before he'd ever be eligible to get out."
Since his arrest in 2019, Walley has been detained at the Jackson County jail and was said to have been attacked and had his jaw broken while waiting for his trial. During his plea, Krebs read through every harrowing account of each case and laid out all the graphic details of his sexual molestation of the women and children.
Court records showed that in 2018, a pregnant woman with an emergency medical condition fought off Walley at the back of the ambulance as he raped her on the way to the hospital. The encounter caused her to lose her baby. A few months after, a woman who attempted suicide was transported to a hospital by ambulance and Walley raped her as she was in and out of consciousness.
One of the victims complained and the ambulance driver himself suggested doing a rape kit. Walley's semen was found inside the victim. Walley was ordered by the judge to pay $1000 for each charge on top of the lab fees and payments to be made to the crime victims' funds.