Two UK paramedics used their break time to make a video of them twerking in the back of an ambulance, but got slammed by TikTokers for not doing their job which is to save lives.
According to The Sun, Rhianna Higgins and her colleague took time off from their duty for Yorkshire Ambulance Service, and made a dance video in which they can be seen posing and twerking in the back of the ambulance, to a remix of Justin Bieber's chartbuster "Baby."
The identity of Higgins' co-worker, also a woman, has not been revealed. Higgins, who lives in south Yorkshire, uploaded the video on TikTok, and captioned the video, "Little boogie on break."
After watching the 25-year-old's video, several criticized her and her colleague for their unprofessional behavior. One wrote, "And people wonder why it takes three hours for one to turn up." Another disappointed user said, "Now I know why my nan didn't make it." Another asked them shouldn't they be saving lives? One of the TikTokers pointed out that they should be saving lives, but making TikTok video is a priority.
A TikTok user even reported the video to the National Health Service, reported New York Post. Responding to it, Higgins said, "Why feel the need to comment and report hun, if you're not keen just keep scrolling."
But there were some who called the paramedic "stunning." Lending support to the paramedics, one woman said that they were on a break, and so people can't fault them.
Neither of the two paramedics has addressed the comments so far. But a spokesperson for Yorkshire Ambulance said that they were aware of the video which was made during a break. The spokesperson took the opportunity to remind colleagues about behaving professionally while representing them, and said that they remain proud of the "amazing job our staff do to care for patients, often in challenging circumstances."
In the past also, Higgins had uploaded a video while she was at work. Last year in April, she shared a video dancing to the "Oh Nanana" trend on TikTok with a co-worker in front of an ambulance with its blue lights on.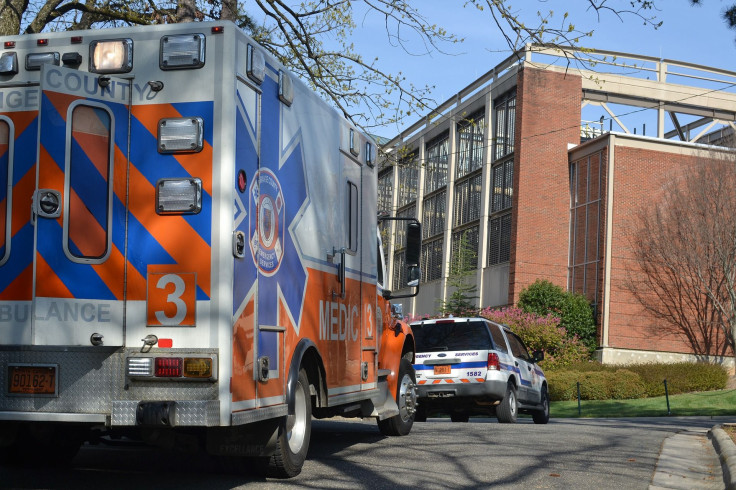 © 2023 Latin Times. All rights reserved. Do not reproduce without permission.