A U.S. citizen living in Tamaulipas, Mexico, will serve a 70-month sentence in federal prison for importing meth into the United States, announced Acting U.S. Attorney Jennifer B. Lowery on Tuesday.
Fernando Ramirez, 53, pleaded guilty Feb. 26 after attempting to enter the country via the Hidalgo point of entry but was intercepted following a second inspection on Dec. 11, 2020, court documents show.
At the time, Ramirez reasoned with border agents that he was on his way to work from his home in Tamaulipas and was allowed entry. He was then again approached by authorities for a second inspection as K-9 agents detected and seized 44 packages of meth from the gasoline tank of his vehicle.
The illicit drugs had an estimated street value of $126,500, weighing around 50 pounds, Valley Central reported. Ramirez would eventually confess to law enforcement that he gets paid $500 for smuggling the drugs into the U.S and had been doing so several times before his arrest in 2020.
U.S. District Judge Randy Crane ordered Ramirez to serve a 70-month sentence, followed by a four-year supervised release.
Customs and Border Protection and Homeland Security Investigations conducted the probe as Assistant U.S. Attorney Colton Turner prosecuted Ramirez's case.
Meanwhile, in Liberty County, Florida, a man was nabbed by police on Tuesday for grand theft and methamphetamine trafficking following a vehicle chase.
The suspect, Daniel Foster, faces charges of grand theft of a motor vehicle, fleeing or attempting to elude, resisting without violence, trafficking in methamphetamine, possession of meth with intent to sell, possession of paraphernalia, and driving with a suspended license.
According to WCTV, an LCSO deputy, who was on patrol, ran the license plate of an unfamiliar vehicle through LCSO dispatch after she observed it at a home where known drug activity had occurred. She then found that the vehicle had been reported stolen out of Jackson County.
The police department moved to deploy more officers at the scene to establish surveillance. Deputies then tailed the vehicle driven by Foster after he left the residence. Police noticed that Foster soon began to drive at increasing speed, possibly detecting police nearby, then attempted a traffic stop. It later sparked a short vehicle pursuit.
Foster proceeded to get off of the vehicle before dropping the black backpack in his possession.
He was eventually found hiding in the bushes and taken into custody after cops retrieved approximately $2,500.00 and about 33 grams of crystal methamphetamine and synthetic marijuana in his possession.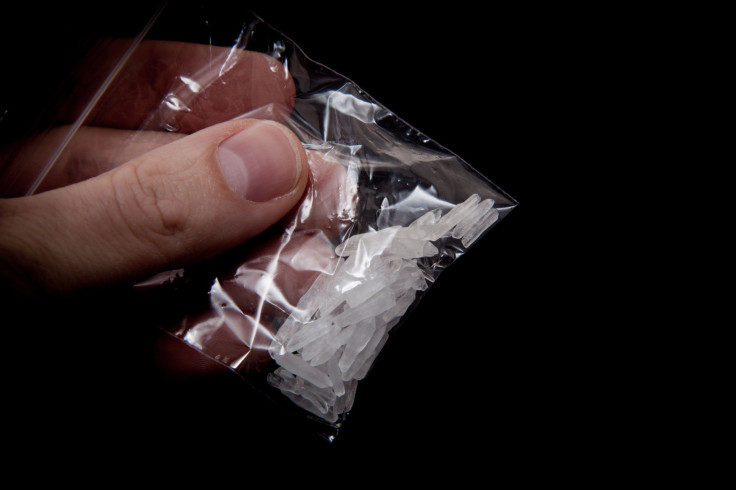 © 2023 Latin Times. All rights reserved. Do not reproduce without permission.