A Kansas mother has been charged with murder after the overdose of her 2-year-old son found dead two years ago after ingesting a high dosage of methadone.
Kimberly Compass, 25, was found guilty of first-degree murder after leaving her son to ingest a large amount of methadone, which had been prescribed to the mother to treat her heroin addiction, leading to the toddler's death, Fox News reported.
According to Local12, Zayden JayNesahkluah, 2, was found dead in a pool of his own vomit on May 29, 2019, in Sunset Motel, 2328 S. Broadway in Wichita. The vomit was reportedly bright pink, the same color as Compass's methadone pills.
Three empty bottles of methadone prescribed to Compass were later discovered inside a child's "Avengers" pencil box inside the room, according to an affidavit. Authorities said that traces of the child's DNA were found in one of his mother's prescription bottles, the Wichita Eagle noted.
The young boy had reportedly had enough methadone in his system to kill an opioid-addicted adult. The toddler was spending the night at the motel with his mother, sister, and one of his mother's friends, at the time of the incident.
Compass's defense attorney Steve Mank had argued that the mother did not know how her son got in possession of the methadone.
"There are too many questions, too many unanswered questions, too much speculation, and too many what if, is it possible," Mank said. "The state needs to prove each and every element required by law under a reasonable doubt, and they can not do that in this case."
However, the paternal grandmother of Compass testified that the young mother had asked her to take the child in for the summer because he was hard to handle, as the state floated speculation that Compass deliberately "dosed" her son with methadone.
The toddler's DNA had also been found on a Coke can and a fruit punch juice bottle, both tested positive for traces of methadone.
Grandmother Patricia Lefors described Zayden in court as a "unique" and "fun," but also a "difficult child" with possible developmental disabilities.
Lefors testified that Compass had shown up to her home and asked if the matriarch could take care of Zayden and her 2-yer-old daughter for the entire summer. Lefors had reportedly agreed. However, Compass proceeded to take the kids home to help her pack for the stay and never brought the children back.
Andrea Dixon, the executive director of a local family crisis ministry called Faith Builders, testified that Compass also sent her a message, saying that she wanted to send the boy away for "a little bit."
Dixon then said that she arranged care for Zayden at a home in the country she thought "was a really good fit" where he would be with other children like him.
Caleb "Bear" JayNesahkluah, Zayden's father told the Wichita Eagle that he's "not really relieved" by the sentence and would "just rather have [his] baby" back.
"In seven days, it's going to be two years since I lost him, and I've been waiting all this time," the JayNesahkluah father said. "Had it not been for her actions, my son would still be here. There was absolutely nothing wrong with him for him to have passed in this manner."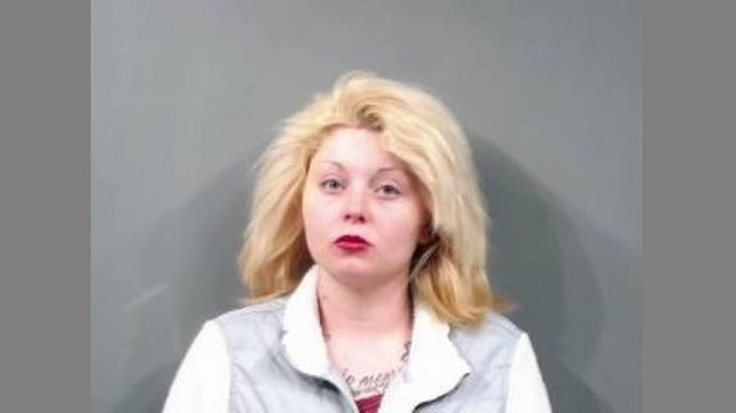 © 2023 Latin Times. All rights reserved. Do not reproduce without permission.