U.S. Customs and Border Protection (CBP) officials have seized some 500 grams of illegal methamphetamine meticulously concealed inside peanut shells in a cargo load with various food materials shipped from Mexico to Texas. Federal officials suspect the involvement of a Mexican drug cartel behind the shipment.
The drugs were reportedly found after the CBP cracked open a package labeled "Regional Bread Roasted Peanuts, Regional Dust Sweet Made of Corn" at a shipping hub in Memphis, Tennessee on Tuesday, June 29, the Denver Gazette reported.
Officials said in a statement that they noticed "suspicious anomalies" about the package after running it through an X-ray scan. When they opened the dubious package, the officers reportedly found individual bags of shelled peanuts and various food preparation materials inside.
However, when one official proceeded to crack a nut open, a white crystal-like material was found inside. The substance was later tested and confirmed to be methamphetamine, according to the Independent.
"My experienced officers long ago lost all surprise at the smuggling methods they encounter every shift," Michael Neipert, CBP Memphis Port Director, said in a statement.
"Narcotics in fruit, nuts, baked goods, shoes, toys, and all kinds of other items disguised as gifts or other legitimate shipments fly through the express consignment world. These days, you can get a gram of methamphetamine at half the price of what cocaine costs and at twice the potency. I'm proud we were able to keep this shipment from getting to its destination," Neipert added.
The total amount of methamphetamine seized from the shipment was estimated to be 489 grams, according to WKRG-TV.
"If an average dose of meth is 0.2 grams and lasts 6-8 hours in the body, my officers prevented 2,445 doses and about 15,000 hours of dangerous drug highs that lead to reckless behavior, overdose, and a danger to those around the user," Neipert said.
According to the American government, most of the meth that is being smuggled into U.S. soil is being produced by Mexican drug cartels.
In a similar but unrelated incident, a 30-year-old was reportedly arrested after he was caught smuggling crystal rocks of methamphetamine hidden in his private part's skin, Latin Times reported.
Shaft Bang Adams, 30, of Orlando, was reportedly arrested in May for driving with a suspended or revoked license and was booked at the Orange County Jail. He was subjected to a strip search at the jail and during the probe, four crystal methamphetamine rocks were reportedly found hidden inside his foreskin.
Adams was charged with possession of meth and introducing contraband into a penal institution. He spent eight days in custody before posting a $2,000 bond.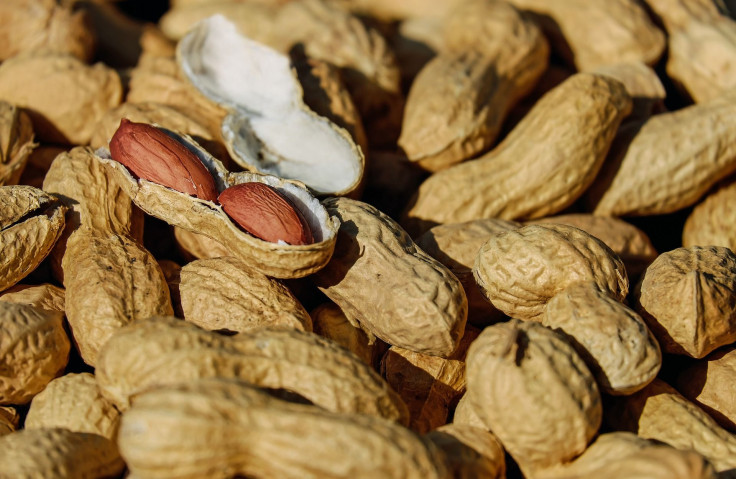 © 2023 Latin Times. All rights reserved. Do not reproduce without permission.