A man wanted by authorities for a fraud case involving swindling the government through fake health care claims was arrested on Monday after he attempted to escape the United States into Cuba through the use of a jet ski.
Ernesto Cruz Graveran, a 54-year-old man Cuban citizen living in Florida, ran the health care company Xiko Enterprises, Inc., which reportedly provided health care and medical equipment to Medicare beneficiaries in the area, according to the Daily Beast.
Graveran and his company Xiko Enterprises submitted over $4.2 million in fraudulent health care claims to Medicare for equipment that was either not requested by their patients or was never received by them, with the company receiving over $2.1 million from the government, NBC Miami reported.
Among the cases were $1 million worth of equipment that was reportedly prescribed by a single physician to 145 beneficiaries which authorities found out later either didn't request the equipment or were not seeing any of the beneficiaries in a professional sense at the time.
Graveran was found on Monday stuck at sea on a broken-down jet ski in the waters south of Key West, with a man that authorities believe is well known for being a human smuggler who helps illegal immigrants get in and out through the border.
The jet ski was reportedly equipped with food, water, and a special fuel cell made for long trips, as authorities surmise that Graveran was attempting to flee to Cuba to escape prosecution. He was reportedly only 90 miles away from the country when he was caught.
After his capture, his passport was seized by authorities while a judge agreed that Graveran was a flight risk after his attempted escape to Cuba. He is now currently awaiting trial at the Federal Detention Center in Miami.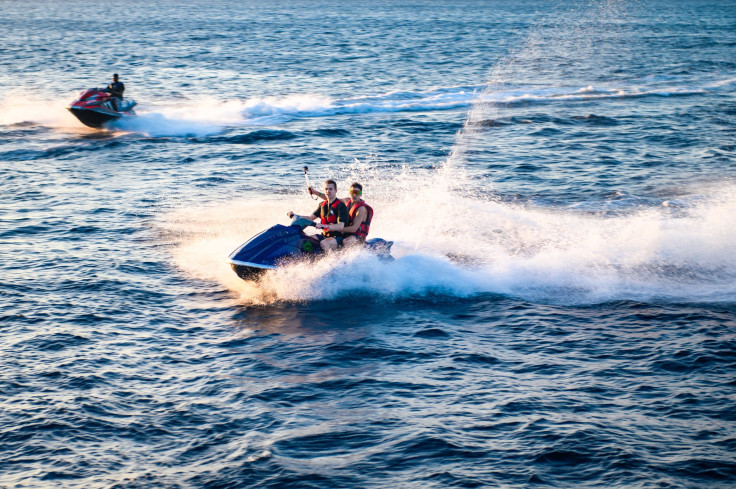 © 2023 Latin Times. All rights reserved. Do not reproduce without permission.