A man, who grew tired of looking after his 92-year-old mother, allegedly suffocated her to death before taking his own life by hanging in Kyoto, Japan on Monday. Jan. 10.
On Monday, Jan. 10, a man identified as 60-year-old Hiroshi, allegedly choked his 92-year-old mother, Etsuko Hosokawa, to death. After murdering the matriarch, Hiroshi then killed himself by hanging a noose from the ceiling of their home, Japan Today reported.
At around 10 a.m on Monday, Jan. 10, Hiroshi's relatives received an email from him implying his intent to take his own life. The concerned relatives immediately contacted the police about the letter and the law enforcement immediately rushed to Hiroshi's residence in Kita ward.
After the officers reached the residence, they found Hosokawa lying unresponsive and flat on her back inside the house and her son's limp body hanging from the ceiling. The cops reportedly found a stepladder beside the man's body and a suicide note that Hiroshi had left on a table. In the letter, Hiroshi stated that he was exhausted from taking care of his mother and that he had decided to commit the murder-suicide.
The autopsy results later revealed that the cause of Hosokawa's death was asphyxiation by strangulation and that she likely died on the morning of Jan 10. Meanwhile, Hiroshi's autopsy report revealed that he likely died in the afternoon the same day.
In a similar but unrelated incident, a woman, identified as Michiko Miyagi, 65, has been arrested on suspicion of strangling her 90-year-old mother Aki to death on the night of Jan. 9 or early morning Jan. 10 at a home in Midori Ward, Yokohama, Japan, Latin Times reported.
After allegedly suffocating her mom to death, Miyagi also attempted to take her own life by slitting her wrist.
On Jan. 10, at around 7:45 a.m., Miyagi's husband called the police and informed them that his wife and mother-in-law were missing. After officers searched the neighborhood, they found Aki's body wrapped in a blanket on a nearby park bench with strangulation marks around her neck. The 90-year-old woman is believed to have been choked using an electric appliance cord that was left at the scene.
About two hours after finding Aki's remains, officers discovered Miyagi slumped in a parked car and bleeding from her left arm. The authorities believe that Miyagi attempted suicide by slitting her wrist after strangling her mother to death. She was immediately rushed to a nearby hospital for treatment.
After being interrogated, Miyagi admitted to the crime and said that she killed her ailing mother because was worn out from looking after her.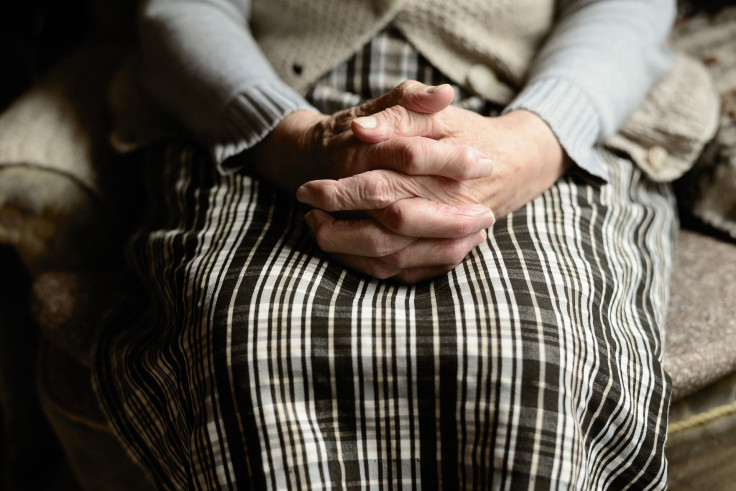 © 2023 Latin Times. All rights reserved. Do not reproduce without permission.