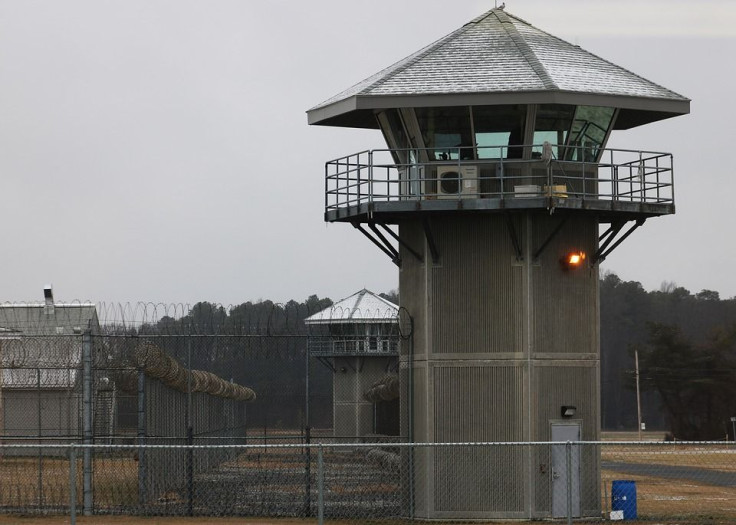 A man in Pembrokeshire who bludgeoned his mother to death with a hammer has been sentenced to more than 21 years in jail. Dale Morgan, 43, who pleaded guilty to murder charges during his hearing on Aug. 31, was handed a minimum life sentence of 21 years and 6 months for the murder of his 68-year-old mother Judith Rhead in December last year.
According to Wales Online, Morgan had moved in with his mother in early December 2020, when his mother was last seen alive. Neighbors and friends who were looking for his mother were told she had been self-isolating due to COVID-19 or that she was hospitalized as Morgan continued to walk her dog the entire time. But rising suspicion of her long absence brought concerned friends to contact the police a few times.
An officer grew even more suspicious after he was "fobbed off" by Morgan when he rang up Rhead's house to do another welfare check on her. On Feb. 20, police officers went to the residence for another check but no one answered the door. They decided to look around the premises and peered through her window and saw her body.
Cops forced their way into the property and found the victim kneeling on the floor with her right arm on the bed. A plastic bag covered her head, which was tied with an electrical cable and a bloody hammer laid on the floor near her body.
Post-mortem examinations revealed Rhead suffered blunt force trauma with 14 lacerations to the head as her blood and "fatty deposits" were found on the recovered hammer. Doctors were not able to date her exact time of death due to the level of decomposition of her body but prosecutors said evidence suggested that Morgan killed his mother between Dec. 11 and 18. He had kept her decomposing body at home and lived with it for nearly two months.
Morgan turned himself in at Haverfordwest police station but refused to hand over passwords for his social media accounts and denied them access to his financial records. Investigators who examined his mother's financial affairs said they found regular and repeated money transfers made by Morgan between Dec. 3 and Feb. 11 to his bank account, which amounted to a total of £2,900 ($3,941). He also withdrew more than £2,500 ($3,398) in cash from his account during the same period.
Prosecutors said police recovered a note written by Rhead along with diary entries where she had talked about being upset with her son taking money from her purse. The note read, "Huge lies ie car, work had been furloughed, stealing money, stealing medication. ? drug addiction, opiates."
Mitigating on behalf of Morgan, John Hipkin QC said that prior to the victim's death, both mother and son had spent a significant amount of time helping each other out. They had a level of "mutual interdependency" between them as they were both suffering from chronic pain.
Judge Paul Thomas said as he passed Morgan's sentence, "Precisely what happened, of course, can't be said but I believe she confronted you about your thefts from her account which is why you killed her so brutally."
Morgan was given a one-sixth discount for his guilty plea and will only be eligible for parole after serving his minimum 21 year sentence.