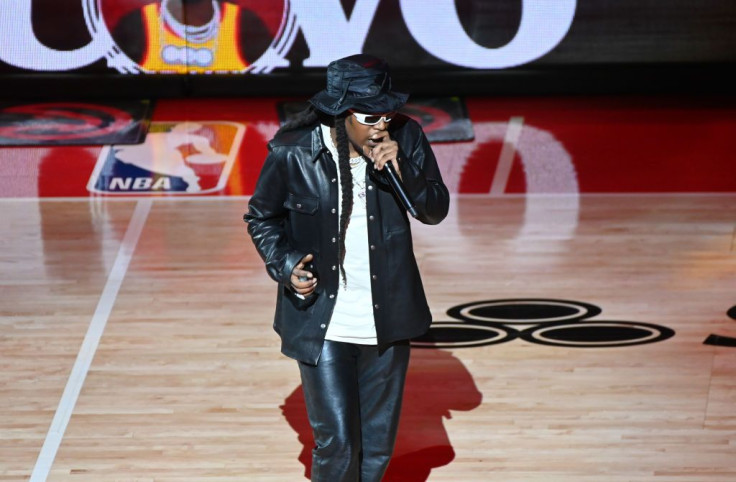 After Migos rapper Takeoff was shot dead in downtown Houston, a video before the shooting went viral. It featured a 22-year-old man, who has now been taken to custody.
According to court documents, Cameron Joshua was arrested on Tuesday. The arrest was on gun charges including unlawfully carrying a weapon and felony to possess a firearm, Fox 26 Houston reported. The previously convicted felon was held for "unlawfully, intentionally, and knowingly possessing a firearm at a location other than the premises at which the Defendant lived" on Nov. 1. Official court records showed that earlier he was convicted of Grand Theft in Los Angeles County on Oct. 27.
The shooting incident happened on Nov. 1 around 2. 30 a.m. at 810 Billiards and Bowling in the 1200 block of San Jacinto Street, and that's where investigators said a man, later identified as Takeoff, was killed.
During a court hearing on Wednesday, prosecutors said that Joshua is not believed to have fired a weapon during the fatal shooting, reported ABC News.
Matt Gilliam, a prosecutor with the Harris County District Attorney's Office, told reporters in a brief statement after the hearing that they believe that Joshua "has been appropriately charged in this case and we're continuing our investigation into the death of Takeoff."
Joshua's lawyer Christopher Downey told reporters that he has not seen anything to suggest that his client had fired a weapon or had anything to do with the shooting. He added that Joshua "did not shoot Takeoff." When he was asked if Joshua knows who shot the rapper, Downey said that they will discuss that with the District Attorney's office "if we decide to. Right now, we're charged with offenses and we're not saying anything."
During the Wednesday hearing, a judge decided to keep Joshua in police custody until a bond hearing, which is set for next week.
Meanwhile, Takeoff's brother YRN Lingo paid tribute to the late rapper on social media, reported NME. On Instagram, rapper YRN Lingo shared a long message about his brother along with a series of photographs of them together. He wrote that it's "never going to be the same again," and he noted that his brother's "name will live on. LongLiveTake."
He also wrote that he has to live by "your book now, think before I speak, love the family before anyone and put my faith in God."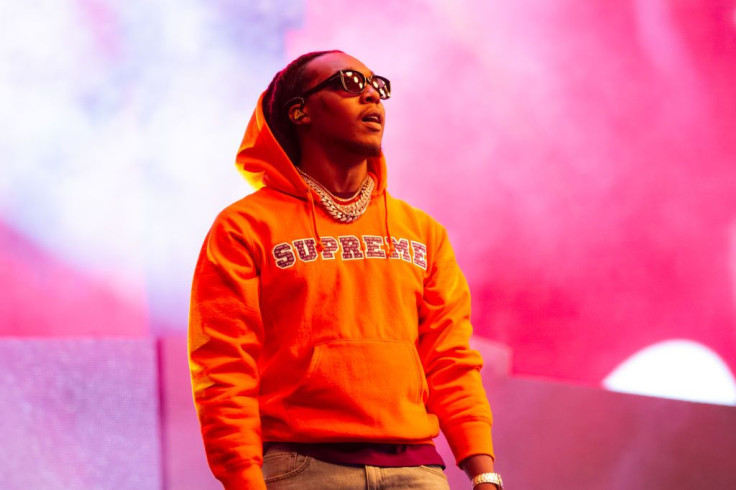 © 2023 Latin Times. All rights reserved. Do not reproduce without permission.