Like many die-hard Bennifer fans, Oscar-winner Matt Damon confessed he backs up the possible revival of the Hollywood romance between long-time pal Ben Affleck and Jennifer Lopez.
In a Today interview on Tuesday, Damon, who was promoting his new movie "Stillwater," weighed in on speculations that Affleck may be rekindling his romance with ex-fiancée JLo in the wake of the Latina singer's recent split with Alex "A-Rod" Rodriguez.
When quizzed by hosts Savannah Guthrie and Hoda Kotb, the star jokingly replied, "there's not enough liquor in the world for you to get me to say something about that."
The "Ford v Ferrari" actor said that he has not kept tabs on the Hollywood exes and just heard the news from Guthrie and Kotb. He later admitted that he would definitely support the brewing romance between the two.
"It's a fascinating story," Damon, who won an Academy Award for co-writing the 1997 film "Good Will Hunting" with Affleck, said. "I hope it's true. I love them both. That would be awesome."
Lopez, 51, and Affleck, 48, were spotted together on a romantic Montana trip on May 10. An insider told People that JLo is truly pleased with Affleck's company at the moment.
"[Jennifer] spent several days with Ben out of town. They have a strong connection. It's all been quick and intense, but Jennifer is happy," another source said.
Reports that Affleck had visited Lopez's Los Angeles home surfaced shortly after she returned from filming her movie "Shotgun Wedding" in the Dominican Republic. A source has noted that the pair have always been good friends, having been in contact through the years.
Collectively known as Bennifer, Lopez and Affleck were among the power couples of the 2000s. In 2002, the couple announced their engagement but called off their wedding a year later. The stars decided to ultimately part ways in 2004, Entertainment Weekly reported.
The Bennifer couple is known to have starred in the films "Gigli" in 2003 and "Jersey Girl" in 2004.
Meanwhile, Lopez and A-Rod first went public as a couple in 2017 and later announced their split in April this year after four years of being together.
"We have realized we are better as friends and look forward to remaining so. We will continue to work together and support each other on our shared businesses and projects," they said in a joint statement.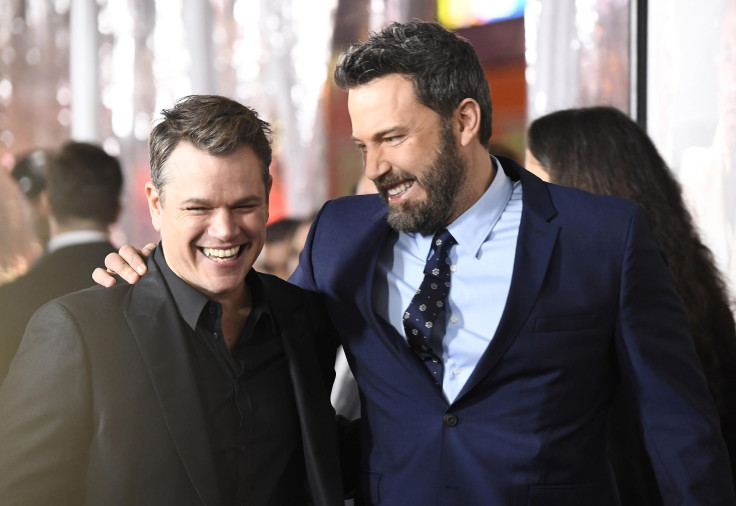 © 2023 Latin Times. All rights reserved. Do not reproduce without permission.