Floyd Mayweather has plans to fight again in 2021 although no names have been officially mentioned. But based on a recent rant from YouTuber Logan Paul, he could be that guy that the undefeated boxer may face.
However, most know that it takes much to get Mayweather's goat. But following a social media video from Paul bragging how he could wreck Mayweather if they ever get into a real fight. However, he added that he would not mind facing the 43-year-old in the boxing ring too.
"If I caught Floyd with one punch — one punch — I would snap this f**ker in half," Paul said in a video from TMZ Sports.
Mayweather saw the disrespectful jabs and gave his response via his official Twitter account.
"These YouTube girls better find some Barbie dolls to play with cause I'm not the one for the kid games. 3 years ago a fighter from the UFC said my name and I had to put a muzzle on that bitch. [Logan Paul] can get the same treatment before I go conquer Japan again," he tweeted.
From the exchange, it appears something is brewing. It was in September when Mayweather was reportedly approached by with an offer to fight the YouTuber somewhere in 2020. There is a chance it could happen as early as next month if everything falls into place.
That potential fight will merely exhibition and will not be sanctioned. Paul is looking to fight again losing to KSI (Olajide Olatunji) via split decision on Nov. 9, 2019.
Until now, all was quiet before Paul publicly called out Mayweather. It could be a sign of things to come and possibly a fight that may take place before the American pug's planned exhibition match in Japan in February 2021. Money's opponent for that match has yet to be revealed.
As for a Mayweather vs. Paul match, it will be interesting if the social media exchange is part of the hype. The trainer of KSI, Viddal Riley, said that the two personalities are in talks. However, he also mentioned that nothing is confirmed yet, Sky Sports reported.
"Remember, I get the inside scoop. I hang around the family. It is not confirmed yet but it is in talks," he said.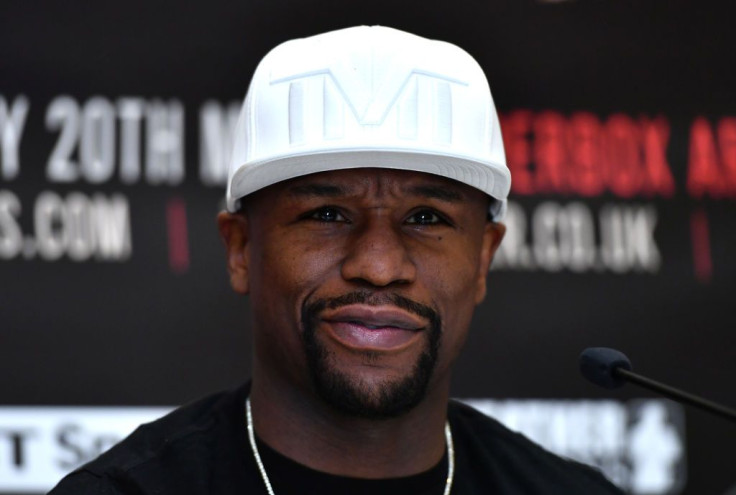 © 2023 Latin Times. All rights reserved. Do not reproduce without permission.