Meghan Markle's father has reacted to her allegations that she grew up eating salads at a cheap restaurant.
The Duchess of Sussex stated in an October letter to Congress campaigning for paid leave for all that she "grew up on the $4.99 salad bar" at Sizzler family restaurants. She likewise claimed that "dining out was something exceptional for her family when she was a child.
During an exclusive interview with The Sun, her father, Thomas Markle Sr., acknowledged that while they were not wealthy, their family status was not as severe as her daughter had described in her letter.
"She's never, ever, ever had to worry about anything like that in her life," Thomas told the outlet from his home in Rosarito, Mexico. "We'd do the best restaurants in town, and we'd do Sizzler because it was convenient. We never had to rub our pennies together and just have the salad bar. She had the salad bar — but she had a meal as well."
Thomas also slammed his daughter for using the title "duchess" in her letter to Congress, saying that he found the usage wrong.
He also spoke about Meghan's recent legal success against Associated Newspapers, the publisher of the Mail on Sunday, over a letter she wrote to her father in 2018. The publisher's attempt to have a trial in the privacy and copyright dispute was dismissed by the Court of Appeal, which stated that reprinting parts of the letter obviously violated her privacy. Thomas wrote the letter to the Mail on Sunday in response to what he considered inaccurate media reports.
The ruling "upset" the duchess' father, who told The Sun that he still can't explain his side of the tale and defend himself.
"I thought there would be a fair trial, but now it's not going to trial. It's ridiculous. The British system has let me down," Thomas said. "Unless it's stamped 'private' on top of the letter, how can it be private? It doesn't make sense to me. If that's British law, I don't know how anyone can get by."
Thomas stated that he is considering producing a YouTube video in which he will read the unpublished portions of Meghan's letter to him and that he feels it is only a matter of time until the entire letter is made public.
"I still love my daughter, but I hate what she's become. She's changed so much," Markle Sr. said.
This isn't the first time Thomas has spoken out against Meghan's public views.
During her appearance on "The Ellen DeGeneres Show," he previously claimed that the duchess lied about an outdated automobile with defective doors. Meghan stated she had to get into and out of the vintage Ford Explorer Sport trunk she used to drive as an actor since the key no longer worked on the driver's side during her interview with host Ellen DeGeneres.
"The Ford Explorer she had in her early 20s that she mentioned was a good running vehicle. I don't remember any time she had to crawl out of the back of it to get out, like she said," Thomas claimed during an interview with the Mirror. "The doors worked fine on that vehicle until the day she got rid of it."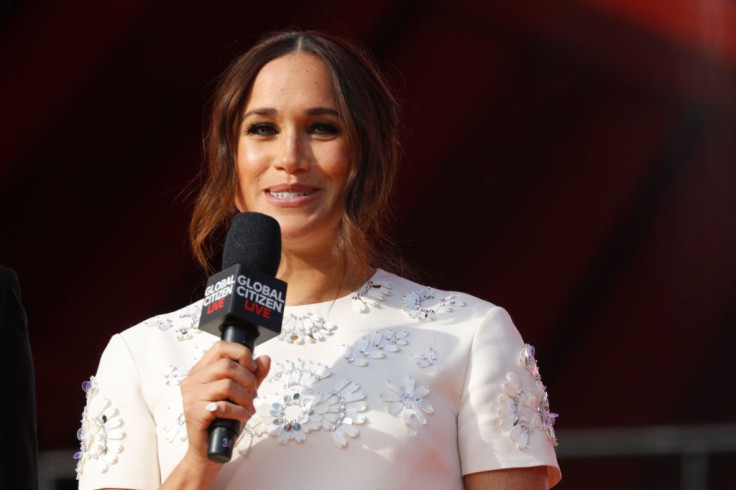 © 2023 Latin Times. All rights reserved. Do not reproduce without permission.