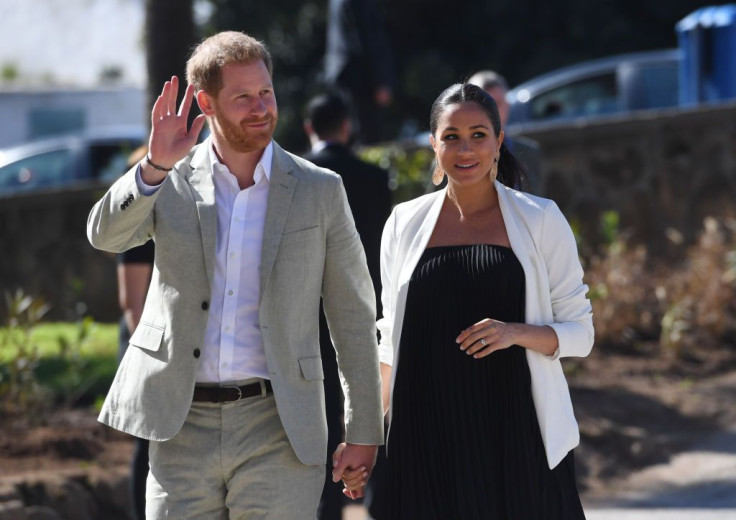 Things are far from smooth-sailing for Prince Harry and Meghan Markle, especially after their recent announcement—of stepping down as senior members of the British Royal Family—came to the fore. While it is believed that the ruthless media scrutiny and the royal decorum was getting a bit much for the couple, insiders believe there's more to the story. Speculations are rife that Meghan kicked up a fuss, and pushed Harry to make a choice between her or the royal family.
A source close to the duke and duchess of Sussex believes that Meghan made it clear that the royal way of being wasn't working out for her. She wanted to leave, and Harry had little option but to oblige. While the Queen will be in talks with the Sussexes at Sandringham today, insiders believe that Harry is devastated at the way things are.
"Harry is under intense pressure to choose," said the unnamed source. "It is sad. He loves the Queen. He loves this country. He loves all his military stuff and I think it will genuinely break his heart to leave. I don't think that's what he really wants. I think they want some halfway house," the source added.
What's even heart-breaking is that the ramifications of the separation will impact Prince George, Louis and Charlotte. It is believed that the royal kids have met their cousin Archie just once or twice in the past 8 months since his time of birth.
But, in all honesty, the growing disparity between Diana's boys dates back to 2015, when Harry left the military owing to a general ambiguity in regards to his career. Whereas, William seemed pretty contended with his clearly defined career path.
It is also said that Kate tried to get the brothers closer as she egged them on to work together for the mental health campaign, Heads Together. Yet, it's a weak argument as sources have stated that the attempt was a mere cover-up for something that was festering from within.
Fast forward to now, Meghan and Harry are supposedly mad at the Cambridges' for being constantly shown their place in the last two years. An insider also believes that The Cambridges seemed to have etched a plan to push the Sussexes away, and have felt ousted by William in multiple instances.
© 2023 Latin Times. All rights reserved. Do not reproduce without permission.