Meghan Markle's older half-sister Samantha Markle is dragging the Duchess of Sussex to court to sue her for defamation over her bombshell Oprah Winfrey interview where she claimed to have suffered from a poverty-stricken childhood.
According to TMZ, Samantha is accusing Meghan of distorting her reality to win the sympathy of the public. Court documents detailed that Samantha, 57, the author of the memoir "The Diary of Princess Pushy's Sister Part 1," is ripping into Meghan for spinning a false "rags to royalty" narrative about herself.
Moreover, the elder Markle daughter contends Meghan is intentionally spreading outright lies to bolster the notion that she has gotten rid of leeching family members.
Sam further clarified she and Meghan share the same father, Thomas Markle, despite the younger sis telling Oprah she was an "only child."
The mother of three also claims that Meghan lied again when she told Oprah she had last seen Samantha for nearly two decades or "at least 18, 19 years ago and before that, 10 years before that."
Ultimately, Sam slammed the Duchess of Sussex for falsely claiming she changed her surname to Markle after Meghan began dating Prince Harry, the Insider noted.
In the suit, Samantha stated that Meghan's fabricated tales of growing up in "virtual poverty," noting Thomas paid for the Duchess to attend "elite and expensive private schools," dance, and acting classes.
According to the plaintiff, the patriarch would also cover Meghan's tuition and living expenses when she went to Northwestern University, something the Duchess said she worked to pay for herself in interviews with Oprah and Ellen DeGeneres.
Accordingly, Samantha claims the alleged lies about her and their father were part of a calculated effort so, "they could not interfere with or contradict the false narrative and fairytale life story concocted by" the "Suits" alum.
She also said Meghan's harsh words damaged the sales of her autobiography, which was released in 2021. She added the alleged defamation prevented her from securing jobs, thus causing both emotional and mental distress.
The suit came ahead of International Women's Day next week, which Meghan and Prince Harry welcomed by celebrating Women's History Month with their nonprofit, Archewell Foundation, according to Inside Edition.
In a statement, the Sussexes announced the foundation would make several non-profit investments in groups advocating "to advance gender equity, build policies that empower women and families, ensure meaningful media representation for women, and provide women with a network of tools and support for gaining employment."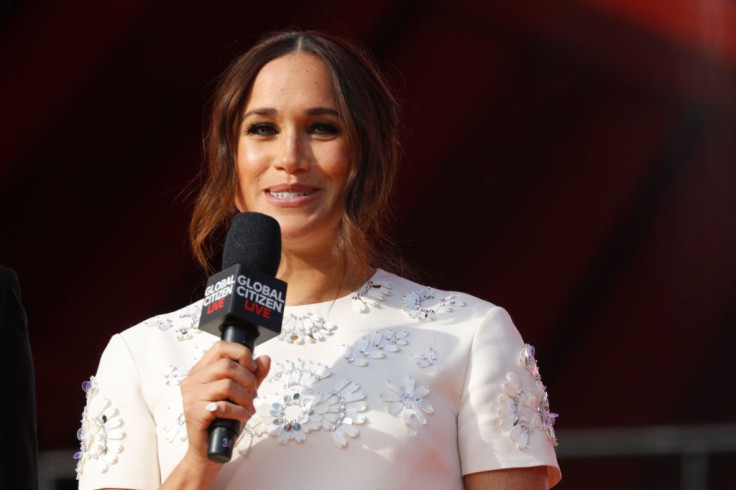 © 2023 Latin Times. All rights reserved. Do not reproduce without permission.