Meghan Markle grew 'physically closer' to her family members after she and Prince Harry relocated to California last year. Unfortunately, an anonymous relative claimed Markle "won't ever talk to her family again."
During an interview with Fox News, an unidentified Markle source spoke out about the Duchess of Sussex. The relative criticized the mother-of-two for her family's treatment and stated that her relatives do not want to reconcile.
"'We're clearly in different social classes and we won't ever talk again,' the person - who did not reveal their relation to the mother-of-two - said of Meghan's relationship with her family.
"You shouldn't have to be someone you're not, or a certain class to be accepted and loved," the person added.
Meghan and Prince Harry delivered their second child, a baby daughter called Lilibet 'Lili' Diana in honor of the Queen and the late Princess Diana, just days ago.
Meghan and Harry transferred to her home state of California this year. They moved into a $14 million property in Montecito with their two-year-old son Archie and newborn daughter Lili.
While the Duchess's relatives congratulated the couple on the birth of their daughter, they revealed that despite their proximity, they don't think a playdate between the young girl and her Markle cousins will ever happen, joking that a meeting with Oprah Winfrey would be just as likely.
According to the Markle relative, the separation between Meghan and her family is entirely "her choice." The family has no intentions to try to heal it since they don't want to "run after someone who doesn't want to talk to them."
Meghan is known to be extremely close to her mother, Doria Ragland, who is believed to be living with the Sussexes in their $14 million Montecito mansion, where she is assisting them in caring for Archie and his newborn sister, but she does not appear to have a close relationship with anyone else6 in her immediate family.
This isn't the first member of Meghan's family to publicly criticize her or accuse her of deepening the chasm between herself and her relatives.
Meghan and Harry have been chastised by her estranged father, Thomas Markle, and half-sister Samantha on several times, most recently for statements made during their explosive interview with Oprah.
Following the Sussexes' March television interview, Thomas and Samantha stepped out to criticize the couple, with Meghan's half-sister accusing the Duchess of using her mental health issues as a pretext to treat people like dishrags.
Meghan said that she fought with suicidal thoughts while pregnant with her son Archie during the primetime sit-down, which aired on March 7, and that the palace turned a blind eye to her mental health difficulties.
Samantha, 56, claimed she has no sympathy for Meghan despite her admission.
"Depression is not an excuse for treating people like dishrags and disposing of them," she told Inside Edition.
Samantha launched another scorching attack on the Duchess in a follow-up interview with TMZ, alleging that her marriage to Harry is headed for divorce unless the couple undertakes 'intensive psychotherapy.'
She also asked the Sussexes to embark on an "apology tour" after they accused the Royal Family of racism during their Oprah appearance.
Thomas then went after Harry, calling him "snotty" and accusing him of neglecting to help Meghan when she was having suicidal thoughts.
"It really did upset me, as I said, it would have been easy for her to reach out to me, any of the rest of her family, who she claims she doesn't know," he told Good Morning Britain per an online tabloid.
"But the other thing is that I would think that she could turn to her husband," Thomas added.
When Meghan's husband, Harry, was mentioned, Thomas stated that he had "clearly not supported her that well."
"The biggest problem here is she's pretty much ghosted all of her family," he said, slamming his daughter's decision.
Despite the distance, Meghan's anonymous family wishes the Sussexes nothing but the best with the birth of their baby daughter.
"I'm happy for them," the family member said per Page Six. "Starting a family is the most rewarding thing, and I wish them the best."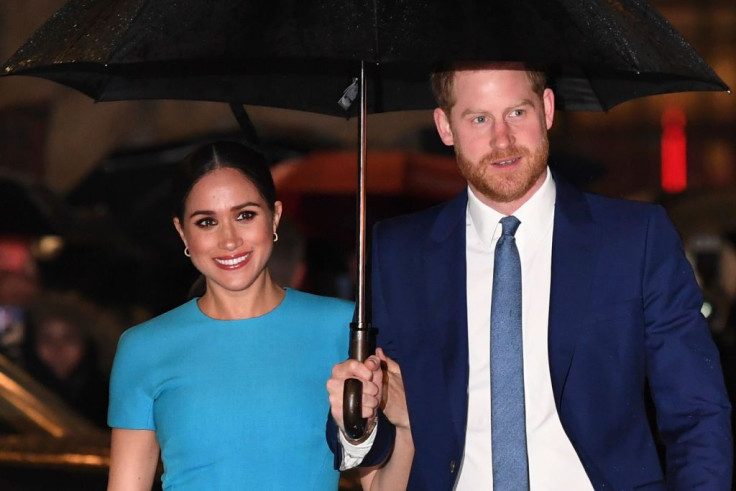 © 2023 Latin Times. All rights reserved. Do not reproduce without permission.