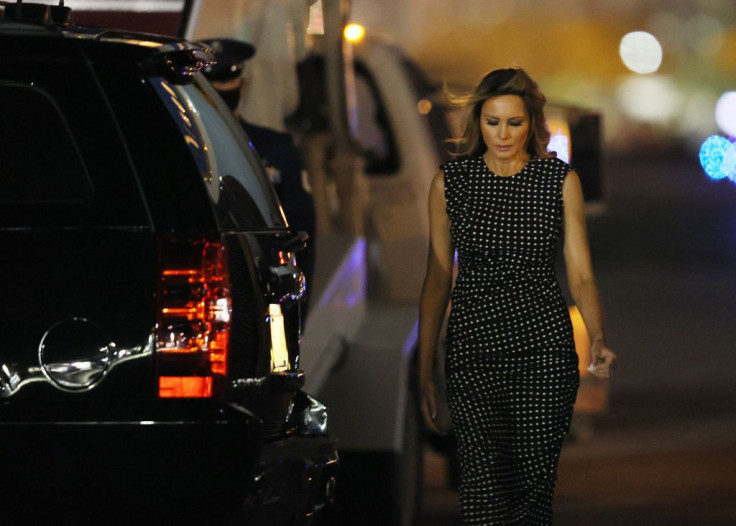 Former US First Lady Melania Trump announced Tuesday that she is holding an auction of two artworks and the "iconic" white hat that she wore in 2018.
She wore the hat during the visit of the Macrons, the French first family, to the White House when her husband Donald Trump was the President, reported CNN. The French President Emmanuel Macron and his wife Brigitte's April 2018 trip was the Trump administration's first official state visit from a leader of another nation. It came in just weeks after news of Trump's alleged extramarital affairs emerged. It was one of the first times Melania had appeared with Trump following the scandal, so her appearance in the white hat was closely watched by the press.
On Tuesday, she tweeted a statement that read that the "Head of State Collection commemorates" her husband's administration's "first official state visit and features three important one-of-a-kind signed items."
Apart from the three items being signed by Melania, the two artworks are also signed by the French artist Marc-Antoine Coulon, according to Independent.
The statement read that after the arrival ceremony, Melania and Brigitte went to the National Gallery of Art and later attended a press conference. For the day's events, the former First Lady wore the "iconic broad-brimmed, one-of-a-kind hat" that was commissioned to French-American designer, Hervé Pierre. It was a nod to French culture. Melania paired it with an asymmetrical suit by Michael Kors.
The auction where the signed items will be sold will begin on Jan. 11 with an opening bid of $250,000 (1415.86 of SOL, which is a form of cryptocurrency). It will run till Jan. 25. Those interested in the auction can check her website for a preview of the items.
The statement said that the person who wins the auction will get a personalized letter from Melania, "accompanying the hat and watercolor on paper and certifying authenticity." A portion of the proceeds raised from this auction will go to people "who have been in the foster care community with access to computer science and technology education." But it's not clear how much will be donated by her.
Soon after her statement was posted on Twitter, netizens mocked her. One tweeted that the Trumps "are desperate for cash." Another asked if there anything a member of the Trump family "won't do for a quick buck?"
Last year on Dec .16, Trump announced Melania's first non-fungible token (NFT), a limited release which closed on New Year's Eve. It consisted of Coulon's watercolor drawing of her eyes and was on sale for $150.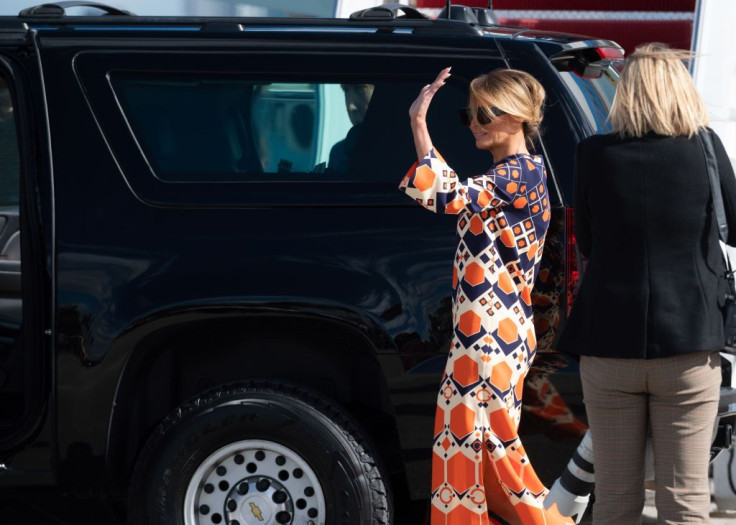 © 2023 Latin Times. All rights reserved. Do not reproduce without permission.