Former First Lady Melania Trump, in an effort to raise funds for foster children aging out of the system, released a new NFT on Wednesday, Dec. 15, with future plans to release more tokens in the coming year.
The new NFT, called "Melania's Vision," is a watercolor artwork created by artist Marc-Antonie Coulon. The artist describes the art as a way of "[embodying] Mrs. Trump's cobalt blue eyes, providing the collector with an amulet to inspire," according to Bloomberg.
Available to buy from Dec. 16 to Dec. 31, interested buyers can purchase the non-fungible token of the painting for the price of 1 SOL, a cryptocurrency in the Solana blockchain, which is currently equivalent to $187.
Beyond the watercolor, Trump also provided an audio recorded message for future buyers of the NFT, which she hopes will renew her commitment to the welfare of children that she initially started with her Be Best program, the New York Post reported.
"I am proud to announce my new NFT endeavor, which embodies my passion for the arts, and will support my ongoing commitment to children through my Be Best initiative," she said in a statement.
She also stated that she plans to release more NFTs in 2022, all of which will be supported by the conservative social media website Parler, which was originally created as an alternative to Twitter during the Trump presidency.
NFTs have gained more widespread recognition recently, with collections by artists and brands like the Bored Ape Yacht Club and CryptoPunks selling tokens for hundreds of thousands of dollars. Meanwhile, many celebrities and influential people have also entered the race with their own online collectibles.
The new technology has also become controversial, largely due to the large environmental imprint caused by its existence within the blockchain, whose energy-intensive process can have a hefty carbon footprint, Wired reported.
"We have to change our existing habits," Memo Akten, an artist and environmentalist, said regarding the environmental impact of the product. "So how can we build new platforms that are unsustainable?"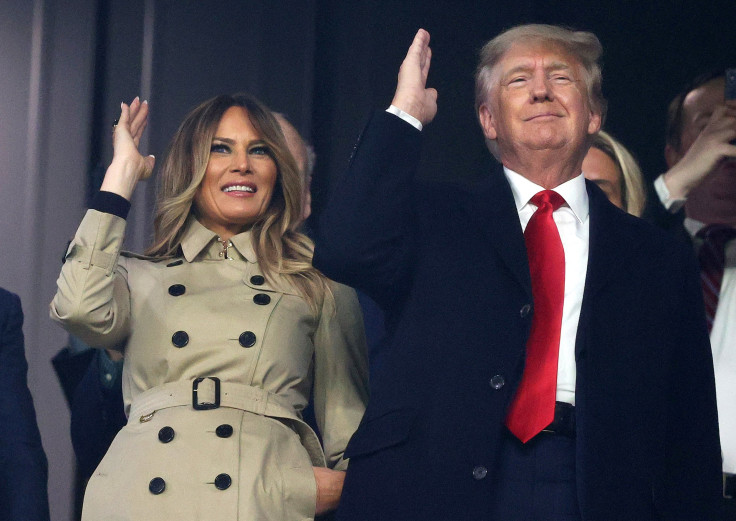 © 2023 Latin Times. All rights reserved. Do not reproduce without permission.