The United States of America is wading through one of its darkest phases under the clutches of the novel coronavirus. If there's one thing that keeps most Americans going, it has got to be faith. In keeping with the same, First Lady Melania Trump released a 2-minute video on Twitter—to mark the National Day of Prayer.
But, not everyone seemed too pleased. Melania who's been quite interactive through video conferences (owing to the lockdown) didn't quite manage to resonate with several viewers, who found it "unnatural" and "displeasing."
Some opined that the video bore an eerie resemblance to a "hostage" video. A media publication criticized the First Lady who allegedly displayed the lack of "heart" and "personality," and felt she paled in comparison to the former First Lady Michelle Obama.
Melania has time and again stressed upon the importance of keeping faith to come out unscathed after a challenging situation. It was no different this time for FLOTUS, who tweeted on Saturday: "As Americans of all faith turn to prayer, this #NationalDayofPrayer reminds us of the grace of God & the importance of faith, family & loved ones in our daily lives."
Hinting at the ongoing global health crisis, Melania spoke about the "invisible enemy" that continues to pose as a gnawing concern to the U.S. However, Melania seemed convinced that Americans would defeat the crisis in due course of time, with the help and co-operation of the countrymen's strength, love, and devotion.
As a devout Christian, Melania reiterated that the need of the hour was sincere prayers and placing blind faith on the supreme power. And more so, on a special day like the National Day of Prayer.
A common observation was how a volley of netizens who slammed her for the video, also believed that most of her videos were "creepy" and far from comforting. The United States of America has crossed the million mark, in terms of the number of cases tested positive.
President Donald Trump continues to receive severe flak for downplaying the severity of the pandemic, and propagate the benefits of chloroquine as a potential cure, despite there being no medical/ scientific backing to his belief.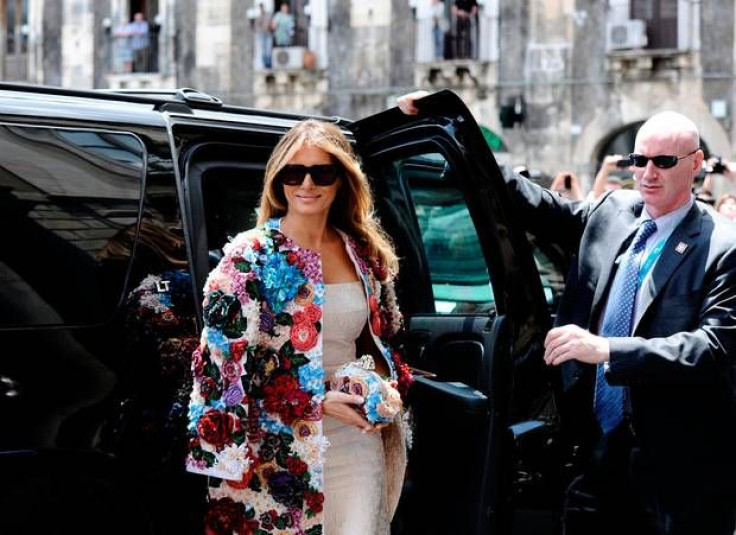 © 2023 Latin Times. All rights reserved. Do not reproduce without permission.