While Trump and his allies continue to cry foul over alleged voter fraud, it is now believed that the former First Lady Melania Trump is advising her husband to "move on."
Melania has, so far, maintained a stoic silence on Trump's defeat against Democratic rival Joe Biden in the 2020 presidential elections. But, privately, she has brought up and given her stance. "She has offered it, as she often does," said the source.
With Trump having become growingly aggressive about the results of the election; family members are reportedly attempting to pacify Trump about the loss, and make a graceful exit from the White House. Melania aside, Ivanka's husband Jared Kushner has also approached the President about acknowledging the election for what it is.
In other news, rumors are abuzz that Melania is desperately looking to divorce Trump. She has been 'counting the minutes until he is out of the office and she can divorce him' suggested a source close to the former POTUS. The speculations were fuelled since long by Stephanie Wolkoff -- an ex-advisor and friend to Melania Trump -- who detailed in her inflammatory memoir that the Trumps had separate bedrooms in White House and were allegedly in a "transactional marriage."
Critics have spotted frosty moments between Donald Trump and his third wife, though there has been no public display of animosity -- awkwardness aside. It is believed that Trump has signed a pre-nuptial agreement in the past where his spouses are forbidden from giving interviews that are critical of him.
Biden, a former senator, and vice president amassed over 74 million votes -- a staggering 4 million more votes than Trump, leading to his sweeping victory in the 2020 U.S. presidential elections.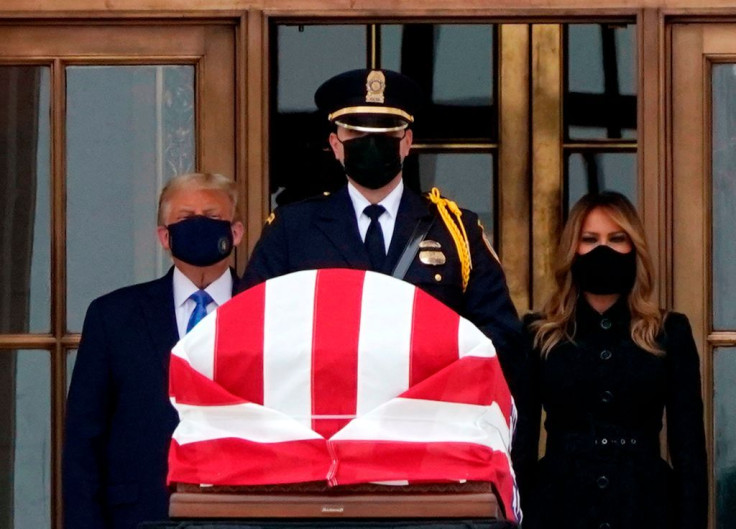 © 2023 Latin Times. All rights reserved. Do not reproduce without permission.