Speaking out for the first time since their divorce was finalized, Melinda French Gates opened up on Thursday, March 3, about how she felt like she lost the trust in her relationship with Microsoft billionaire Bill Gates, leading towards their divorce.
Gates, who was interviewed by Gayle King for CBS, spoke out about how she felt like the trust between her and Bill Gates was irrevocably broken, opening up about how her ex-husband's affair in 2000 led to the divorce which was finalized last May, according to the New York Post.
"It wasn't one moment or one specific thing that happened. There just came a point in time where there was enough there that I realized it just wasn't healthy, and I couldn't trust what we had," she said.
"Once trust is broken, isn't it hard to get it back?" Gayle King asked.
"Very, it's very hard to get it back, in any relationship," Gates responded.
Gates reportedly was angered behind the scenes not just for her ex-husband's affair, but also his association with Jeffrey Epstein and the fact that Bill Gates' money manager reportedly sexually assaulted women in the interim.
She recalls feeling angry at times for the divorce between her and her ex-husband, as she attempted to process her emotions regarding the event, which involved thinking about what she will do next after the divorce is finalized, People reported.
"That's part of the grieving process," she said. "You're grieving a loss of something you thought you had and thought you had for your lifetime."
Bill and Melinda Gates are still currently working together for the foundation named after the two of them, promising to work with Bill on the charity for at least two more years due to her belief in the importance of the work that they do in the organization.
"I've always enjoyed our work together," she said. "You know the two of us can go out and work with leaders and help build the organization, so that would be definitely the best thing for the foundation."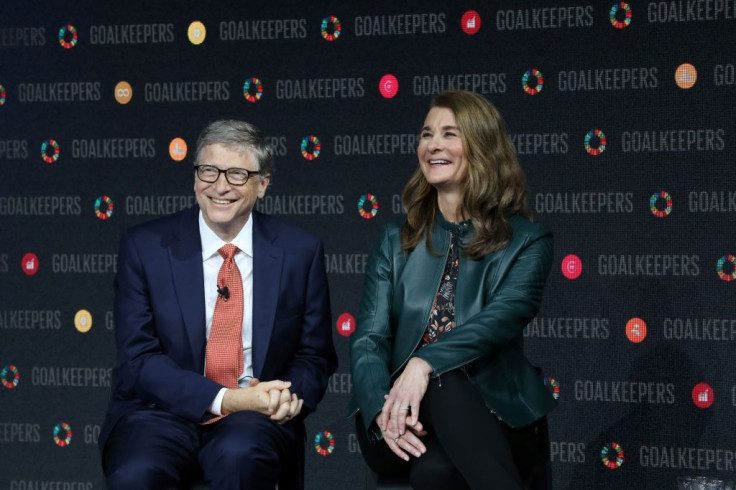 © 2023 Latin Times. All rights reserved. Do not reproduce without permission.