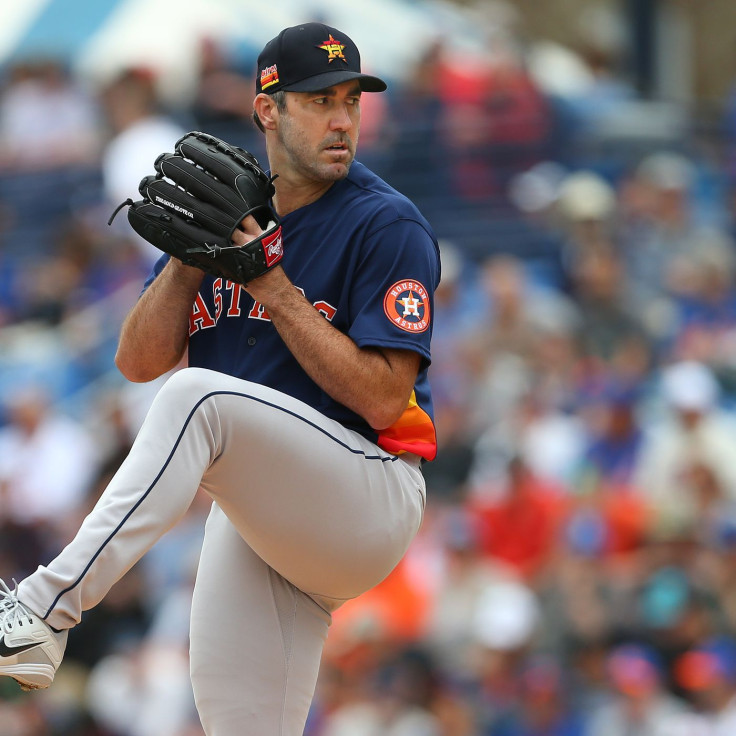 The New York Mets had a great 2022 season where they made the playoffs for the first time in five years. They won 101 games and looked like they could be a real World Series contender. Unfortunately their October run was cut short by the San Diego Padres in the Wild Card round, largely due to their starting pitchers.
Both Max Scherzer and Chris Bassitt failed to show up in the moments that mattered the most, allowing 10 of the Padres' 16 runs in the series. Now with Jacob deGrom leaving for the Texas Rangers, the Mets are looking bolster their starting rotation with a proven veteran, Justin Verlander.
Verlander opted out of his contract with the Houston Astros to become a free agent after winning his third Cy Young award last season. After two injury riddled years in 2020 and 2021, Verlander returned to the mound in ace form. He had an 18-4 record with a 1.75 ERA and tallied 185 strikeouts in 175 innings.
According to a report by Ken Rosenthal, the Mets spoke with Verlander last week via Zoom. At this point it's early to tell if JV would seriously consider leaving for the Big Apple, given that the Astros just won the World Series last year in legitimate fashion. If the 39-year-old does make the move to Queens, he'll be partnering up with his former Detroit Tiger teammate Max Scherzer. To play at Citi Field, Verlander will probably desire a deal similar to what Scherzer signed for. Last year Scherzer signed a three-year, $130 million contract.
© 2023 Latin Times. All rights reserved. Do not reproduce without permission.