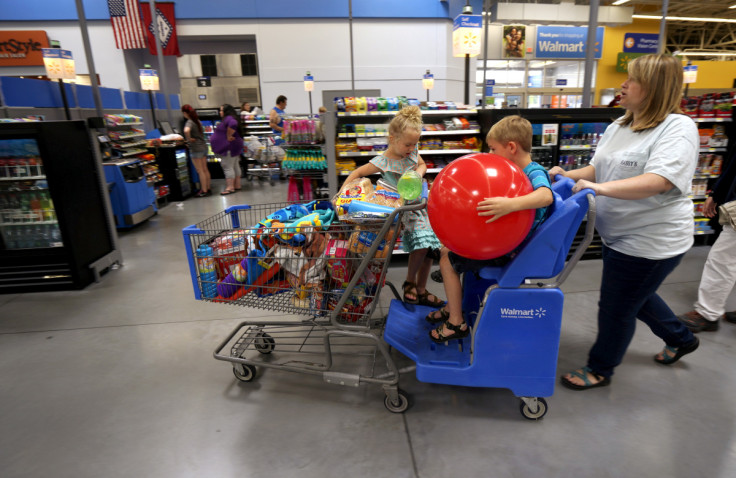 Inflation is going down in a sustained manner across the U.S., but not in Miami. According to the latest data by the Bureau of Labor Statistics, the city area, which also includes Fort Lauderdale and West Palm Beach, is still seeing a 7.4 percent inter-annual inflation in October, more than double the 3.2 averaged by all urban regions tracked by the government entity.
According to a report from Bloomberg, which cites an economy professor at Florida Atlantic University, the figure can be explained by people and business relocating to the area. This is boosting spending and demand for homes and energy.
Florida's population has grown faster than in any other U.S. state last year and large firms like Citadel and Goldman Sachs have expanded their operations there, relocating well-paid employees. Moreover, high-profile people like Amazon founder Jeff Bezos or soccer superstar Lionel Messi have also moved there or anticipated their intention to do so.
In the Tampa region, where Latinos represent around 25 percent of the population, the inflation rate is also significantly above average, clocking in at 6.7 percent.
Other regions with heavy Latino populations where prices are still growing above 3.2 percent are: the Dallas-Fort Worth area, where around 29 percent of residents are part of this demographic, with 4.6 percent in October. Moreover, San Diego-Carlsbad, where Latinos comprise roughly 34 percent of the population, reported a 4.7 percent inflation rate.
However, the scenario is different for other regions with significant amounts of Latino population across the country, who are in fact seeing figures below the national average. Areas such as Los Angeles-Long Beach-Anaheim, where Latinos are almost half of all residents, faced 2.4 percent inflation in October.
The Phoenix-Mesa-Scottsdale area in Arizona, with a Latino population over 40 percent, recorded 2.9 percent, while Houston-The Woodlands- Sugar Land, with a similar proportion, saw a 3 percent inter-annual increase.
Beyond Florida, inflation has slowed substantially this year since reaching 9.1 percent in June last year, a 40-year high. This has led Fed policymakers to hint they might be done with the monetary tightening policy, and the Federal Open Market Committee refrained from hiking in its past two meetings. However, chair Jerome Powell has repeatedly said that the Fed would resume its rate increases if needed.
The trend is good news for the Latino community, which, along with Black people, were disproportionally affected by the latest bout of inflation, according to an analysis by the Federal Reserve Bank of New York.
This is because the demographics spend larger shares of their budgets on goods that were hit hardest by inflation, "especially transportation, like used cars and gas, as well as housing, researchers found."
In contrast, the report said, they spent smaller parts of their budgets on items that were less impacted, such as education, health care and entertainment. To come up with this figure, the New York Fed used the Bureau of Labor Statistics' Consumer Expenditure Survey (CEX), which allows one to see how different demographic groups allocate their spending to these different categories.
Overall, the report saw that the inflation disparities measured were between 0.2 and 0.6 percent for Black and Hispanic Americans relative to the general figure. However, it said that the figure likely underestimated "the actual gaps for the reasons mentioned above, with the actual gaps likely being considerably higher."
© 2023 Latin Times. All rights reserved. Do not reproduce without permission.