At their age, it comes as no surprise that a much-talked-about one-on-one match featuring Michael Jordan and LaVar Ball will never happen in reality. But then again, it is something doable thanks to technology, albeit video game simulations.
That did happen in a special simulation although the results were hardly surprising. Jordan crushed Ball in the simulated showdown although critics point out the attributes that both players had.
Without question, Jordan would have superior attributes which most have probably seen in other NBA video games. Ball played Division 1 basketball at Washington State for one year although his production was hardly impressive. He averaged just 2.2 points per game, way below what Jordan averaged then. A video clip on that simulation can be seen below courtesy of Bleacher Report.
The jokes tied to the Michael Jordan vs. LaVar Ball popped up not long after the Charlotte Hornets selected LaMelo Ball as the third overall pick of the 2020 NBA Draft. Some felt it could have been a way to quiet down Ball. However, others felt it was more about picking the best available talent from this year's draft class.
With shots fired, it will be interesting if Ball will react to the simulation. Some felt that him able to score was already generous – considering he had a tough time scoring during his college days.
It will be recalled that Ball was gloating back in 2017 that he would beat Jordan in a game of one-on-one. That statement was hardly taken seriously and the video game simulation further negates that brag.
When told about the Ball challenge, Jordan was unsurprisingly laughing at it. He said that the 53-year-old couldn't beat him even if he was playing on one leg.
"You got to understand the source. I think he played college, maybe? He averaged 2.2 points a game. Really? It doesn't deserve a response, but I'ma give it to you because you asked the question," Jordan said in 2017. "I don't think he could beat me if I was one-legged."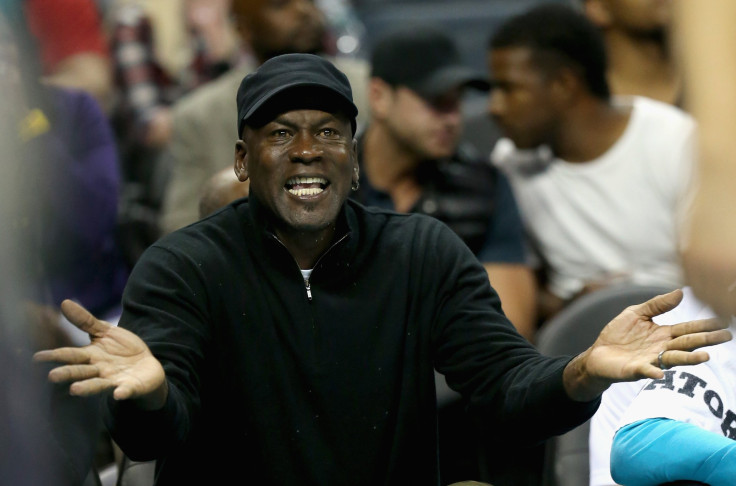 © 2023 Latin Times. All rights reserved. Do not reproduce without permission.