Miley Cyrus is sharing an unforgettable anecdote following her terrifying travel experience on route to Asunción, Paraguay, after her plane was caught in a major storm system and struck by lightning, forcing the pilot to make an emergency landing.
In an Instagram post, the "Hannah Montana" alum confirmed that her crew, band, friends, and family were all safe following the incident, according to CNN.
"To my fans and everyone worried after hearing about my flight to Asunción," Cyrus wrote. "Our plane was caught in a major unexpected storm and struck by lightning. My crew, band, friends, and family who were all traveling with me are safe after an emergency landing."
The "Prisoner" hitmaker would upload a video of the storm outside her plane window and a subsequent photo of the damage left by lightning. Unfortunately, the group was unable to fly into Paraguay, forcing Cyrus to cancel her appearance at the Asunciónico festival, Elle reported.
By Tuesday, organizers of the fete, which has not been held since 2019 due to the ongoing COVID-19 pandemic, axed its opening day on Wednesday after Asunción experienced "massive flooding and rainfall" overnight.
The festival was supposed to feature performances from the Foo Fighters, Doja Cat, and Machine Gun Kelly, who ultimately decided to hold his mini-show directly outside of his hotel in the rain after hearing the news.
"[T]he concert grounds flooded in Paraguay tonight, so they canceled our set…but I just ordered a huge speaker, so meet me out front of my hotel right now. You're getting a show," MGK tweeted in a call to fans.
Last week, Cyrus headlined the Lollapalooza Chile 2022 at Parque Bicentenario Cerrillos in Santiago, Chile, where at one point, she read one exceptional sign from the crowd aloud, US Magazine noted.
"'F–k Nick Jonas,'" the "Wrecking Ball" songstress, 29, read during Saturday. "I didn't say it! I didn't say it! Just one of the other signs!" She would then use this as a great segue into her 2008 single "7 Things."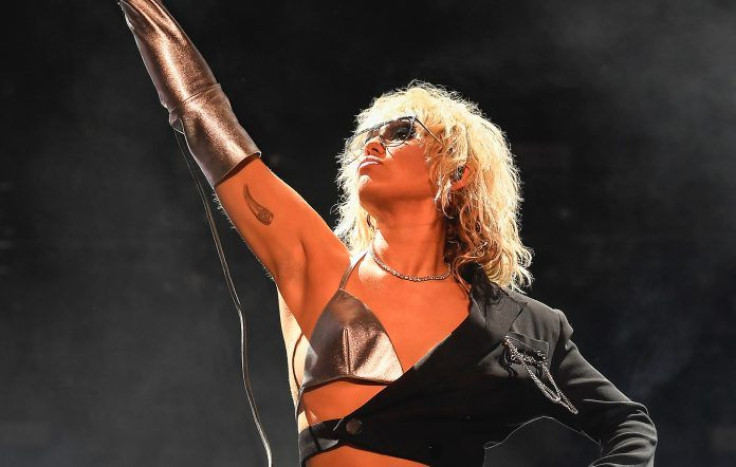 © 2023 Latin Times. All rights reserved. Do not reproduce without permission.