A Chanhassen, Minnesota man may face up to 40 years behind bars after reportedly killing his older sister by opening fire inside their home before shooting her at close range Saturday afternoon.
Arresting officers identified the shooter as Joseph Thomas Ness, 21. The suspect has been charged with second-degree murder, accused of firing hundreds of rounds inside a home he shared with his sister, Noelle Ness, 25, and their parents, according to a criminal complaint.
Carver County deputies were dispatched to 3732 Landings Drive around 2:20 p.m. Saturday concerning a fire alarm. Moments later, a neighbor phoned 911, reporting that the shooter's mother, Alyssa, had frantically dashed next door after Ness shot and killed his sister at their Chanhassen home, about 20 miles southwest of Minneapolis.
Around 3 p.m. the same day, a subsequent call alerted 911 responders that the alleged shooter, in distress, had walked onto her residence with an intent to surrender to police, Fox News reported.
"Please help me. I need your help. I need you to call the police for me. I just killed my sister. I want to surrender peacefully. I am unarmed," Ness reportedly told the homeowner.
Upon their arrival at the scene where the shooting took place, responding officers said that they discovered hundreds of spent rifle casings scattered on the floor. There were also bullet holes in the walls and several windows had been shattered after being shot out.
According to V103, law enforcement suspected that Ness fired across the hall into the bedroom of his sister Noelle. The suspect allegedly then proceeded to enter her room and shoot her at close range. The woman succumbed to her gunshot wounds at the scene.
Deputies recovered six rifles, including an AR-15 and AK-47, high-capacity drum magazines, and ammunition, as well as 12 spent rifle casings near the dead sister's bed.
Ness was taken into custody without incident shortly after, facing up to 40 years behind bars if convicted for the horrendous crime.
At this time, it is unknown if the incident is domestic-violence related as the motive behind the brutal killing is unclear, according to police. The Midwest Medical Examiner's Officer will carry out a full autopsy, according to KARE11.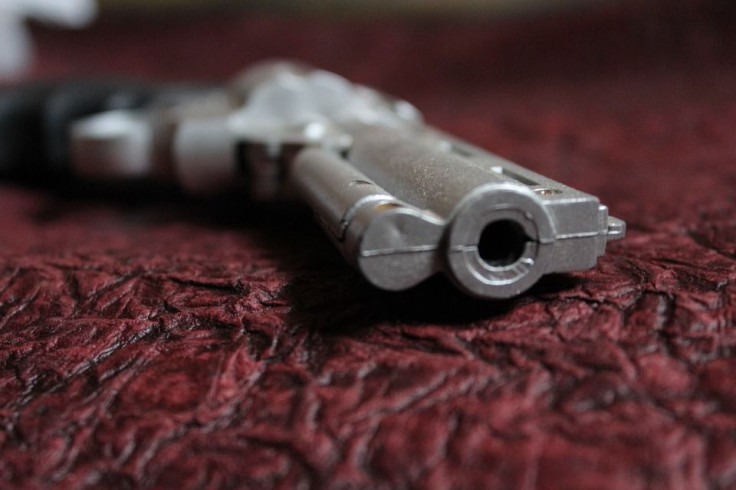 © 2023 Latin Times. All rights reserved. Do not reproduce without permission.