An Indian village is currently facing drought. One superstition method of invoking rains and seeking help for needy residents was to make little girls go around the hamlet naked to please their rain god. The rite, captured on film and shared on social media, has sparked fears of sexual abuse and violations of children's rights.
As seen on camera, six little girls, estimated to be around five years old, wandered from house to home begging for pulses, cereals, and flour. A wooden shaft with a frog on top sits on their shoulder, while a group of ladies chant devotional songs during the procession.
"We believe that this will bring in rains," the women are heard singing in the clipping, seemingly taking blessings to save the dying paddy crops in the region.
The National Commission for the Protection of Child Rights (NCPCR) requested an investigation from the Damoh district administration on Tuesday. According to a report in the Times of India, the ceremony has been going on for a few days.
"In such cases, the administration can only make the villagers aware about the futility of such superstition and make them understand that such practices don't yield desired results," Damoh superintendent of police D.R. Teniwar said in a BBC report, citing news agency Press Trust of India.
He also stated that the authorities would take action if they discovered that children were forced to participate. The Swaddle said people were outraged by the incident since it violated human rights and dignity while also abusing minors.
The community is 50 kilometers from Damoh, where the threat of drought has prompted desperate cries for help. In tribal places, invoking rain through music and ceremonies is a long-standing custom; capturing the fear of monsoons has also survived since ancient times. It is recorded in history and folklore, oral histories, and news broadcasts, and it becomes ingrained in a community's value system.
The ceremony illustrates the socio-cultural dimensions of climatic hardship in rural economies such as India and the essential role women play in legitimizing these activities. Due to beliefs in nature's connectedness and fertility, women play a crucial role in such rites.
Such ceremonies are common in Madhya Pradesh, as well as other states. People in India's Chhatarpur village married two frogs to bring rain. The rite, known as Bhekul Biye in Assam and the surrounding areas, is one of many. In Jharkhand, for example, Dalit males roll over thorns to petition the gods for forgiveness for any misdeeds they may have committed.
In Rajasthan, 100 female camels are slaughtered or unmarried women work the fields naked at night to disgrace the Hindu mythological character Indra, the god of rain, for the absence of rain.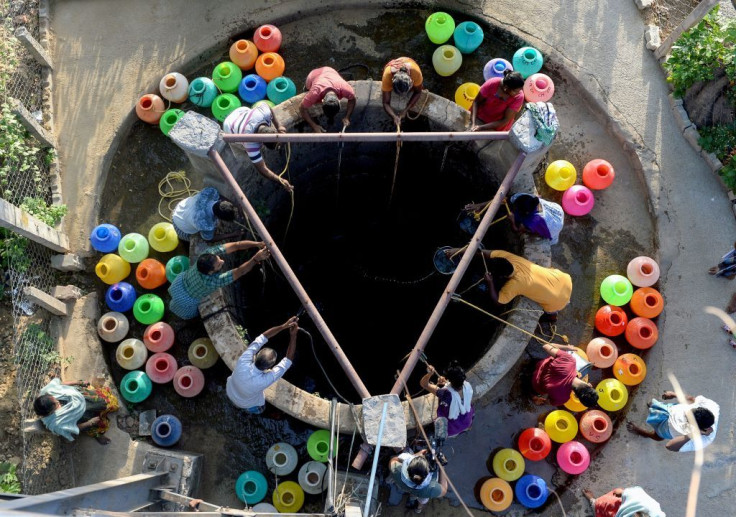 © 2023 Latin Times. All rights reserved. Do not reproduce without permission.