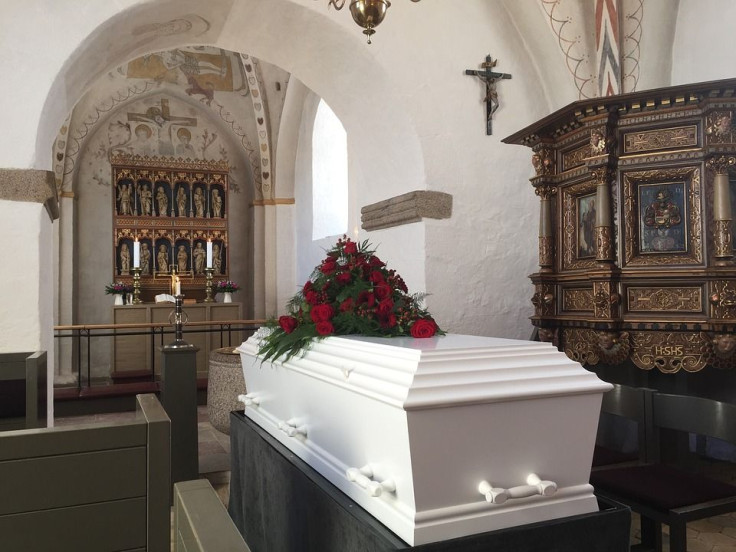 During the funeral of an elderly Ecuadorian woman, attendees were shocked to discover that she was still alive.
Bella Montoya, aged 76, had been pronounced dead the previous week after a suspected stroke.
However, five hours into her wake on Friday, as her relatives were preparing to change her clothes before the burial, they noticed she was gasping for air.
Montoya has since been admitted back to the hospital, where she remains in intensive care. The incident has prompted Ecuador's health ministry to establish a committee to investigate the matter.
The ministry issued a statement explaining that the woman experienced cardiorespiratory arrest, which involves the loss of breathing and heart function, and despite attempts to revive her, she did not respond. The attending doctor had initially confirmed her death.
Her son, Gilber Rodolfo Balberán Montoya, was quoted by local media as saying that his mother had been "admitted around 09:00, and at noon a doctor told me [she] died."
After being placed in a coffin for several hours, Montoya was discovered by her family members attempting to breathe, BBC reported.
A video circulating on social media captured the moment, showing Montoya lying in an open casket and visibly struggling to breathe, while a group of people gathered around her.
Paramedics promptly arrived at the scene, observing Montoya before carefully transferring her onto a stretcher and into an ambulance.
AFP news agency quoted Balberán as saying: "Little by little, I am grasping what has happened. Now I only pray for my mother's health to improve. I want her alive and by my side."
Currently, Montoya is receiving intensive care in the very same hospital where she was initially declared deceased by the doctors.
© 2023 Latin Times. All rights reserved. Do not reproduce without permission.