A man's lifeless body was found crammed inside the leg of a giant decorative paper-mâché dinosaur statue in Santa Coloma de Gramenet, Barcelona on Sunday afternoon without "evidence of criminality," according to local authorities.
Mossos d'Esquadra in Barcelona has confirmed that the body belongs to a man, 39, whose family had reported his disappearance hours before the corpse was located by local authorities.
A father and his son, regular visitors of the area, had alerted law enforcement on Sunday noon after reporting a stench emanating from across their usual play area.
La Vanguardia reported that the two later approached authorities about their grim discovery inside the stone cardboard dinosaur standing next to the old cinemas of the Cubic Building of Francesc Macia Avenue.
Moments later, 112 deployed three units of the Generalitat Fire Brigade to the scene. Responding officers then proceeded to slice the statue's leg open to retrieve the corpse.
Authorities were quick to rule out that the man was homeless as his family had reported his disappearance hours before his corpse was discovered, Euro News Weekly noted.
Local newspapers are reporting that the man was allegedly trying to retrieve a mobile phone that he had dropped inside the leg of the dinosaur statue when he accidentally tumbled upside down and hit his head, leaving him trapped and unable to call for help.
However, law enforcement have yet to ascertain if this was the case. The Mossos d'Esquadra had noted that there are no "indications of criminality" in the man's death.
Local newspaper Diari ARA reported that authorities are awaiting an autopsy to determine the exact causes behind his death, as well as how the man could have lodged himself inside the statue near Avinguda de Francesc Macià and the B-20.
The decorative figure, which was used for advertising purposes, has since been removed following the incident. It had been on display on the public road for a long time and had remained at the same spot even after the cinema that owned it had shut down.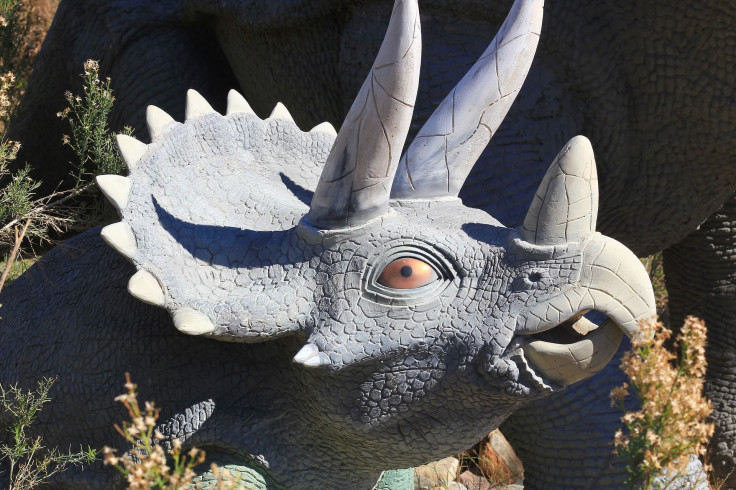 © 2023 Latin Times. All rights reserved. Do not reproduce without permission.