A woman, who went missing since November, was found alive on Sunday in a Utah canyon. Officials said that she appeared weak and underweight, and believe she was at the spot by choice.
The 47-year-old woman, whose identity is being withheld, was reported missing on Nov. 25, 2020, when Spanish Fork Canyon rangers found her abandoned car in the area, said the Utah County Sheriff's Office, as reported by New York Daily News.
Earlier, officials were unable to locate the woman, but searchers managed to find her on Sunday. They were flying a search drone when it crashed. This made them hike to the canyon. The search team then came across a tent which they believed was abandoned. Soon, the missing woman poked her head out to greet them.
Officials said that the woman looked weak and underweight. The woman told police she'd been eating grass and moss for survival and a nearby river helped to quench her thirst.
There was a time when she was given some food by fellow campers during the winter, however that may have been months ago, said the Sheriff's Office. "Our hats off to her as a survivor. Whatever else is going on in her life, her ability to survive in undoubtedly difficult circumstances is remarkable," said sheriff's officer Spencer Cannon.
Cannon was "quite relieved and happy that she was still alive," reported Fox 13. "I have to be honest, we fully expected we wouldn't find anybody related to that alive up here given how long it had been... In situations like that, we often find somebody after they passed away," he added.
Her choice to live in the area is "nothing against the law."
Cannon said, "We want to be clear that while many people might choose to not live in the circumstances and conditions this woman did, she did nothing against the law. And in the future she might choose to return to the same area."
Cannon said that there's a possibility that the woman "didn't want to be found."
She was taken to Utah Valley Hospital for mental health evaluation. During the early months of the search, authorities questioned the woman's former co-workers, who suggested she could be having mental health issues.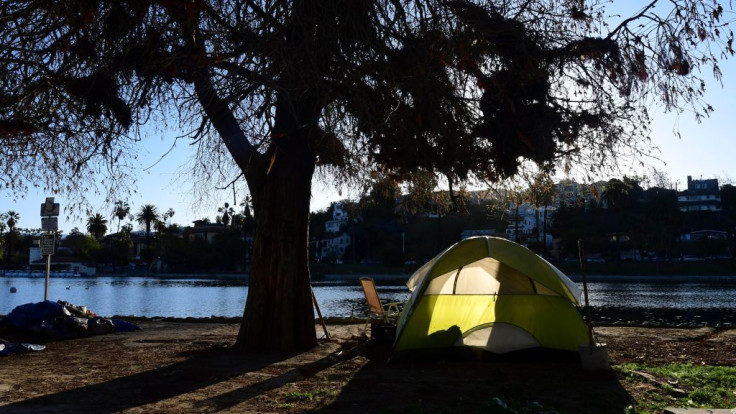 © 2023 Latin Times. All rights reserved. Do not reproduce without permission.