Cris Cyborg will forever be known as that menacing figure inside the Octagon. But It appears the Brazilian mixed martial artist could be doing the same in the boxing ring if she decides to do more bouts following her recent win over Simone Silva.
The 37-year-old fighter won via unanimous decision over Silva after eight rounds in their scheduled clash at Fight Music Show held in Curitiba, Brazil, ESPN reported. However, it remains unclear if Cyborg's win will be considered a pro bout or an exhibition.
Regardless, it was pretty clear that Cyborg dominated the eight-round affair. She won every round although her best moment came in the final when she landed a big left hook and then tried to finish off Silva.
"I'm very happy with my first boxing fight," Cyborg said to the outlet. "It was eight rounds. It's different for somebody coming in for the first time. But I know I've got a lot to prove. And I'm very happy."
Last week, the many-time MMA champion mentioned that she was open to doing more boxing matches before officially returning to the mixed martial arts scene.
She is currently the Bellator women's featherweight champion but is a free agent. However, the Brazilian hinted that she will likely re-sign with the promotion.
As far as boxing, Cyborg may find her name tossed once more. She has been singled out as a potential opponent for boxing undisputed women's lightweight champion Katie Taylor.
With regards to determining if the Cyborg vs. Silva clash was a pro-fight or an exhibition, there are things to consider. The 39-year-old is currently under a medical suspension by the Texas Department of Licensing and Regulation (TDLR) because of a knockout loss in a boxing match last month.
"[Silva] cannot be cleared early from that suspension since it arose out of her loss by KO," TDLR public information officer Tela Goodwin Mange said. "The safety of the fighters is our greatest concern, and the medical suspensions exist for a reason."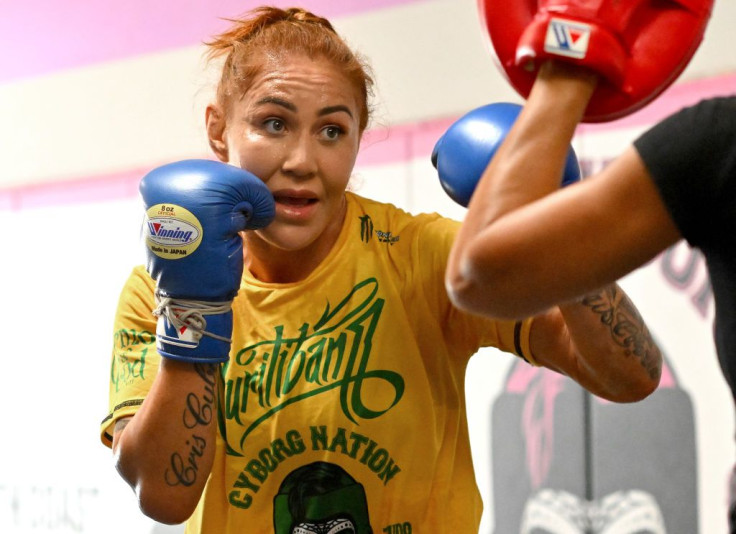 © 2023 Latin Times. All rights reserved. Do not reproduce without permission.