Nate Diaz fought out the last showdown of his UFC career after forcing Tony Ferguson into submission at UFC 279.
The 27-year-old mixed martial artist forced Fergusson to tap out in the fourth round after applying a guillotine choke in the fourth round.
"I'm just here to get my job done. I had one fight left on my contract. At least I got to fight a real OG of mixed martial arts," Diaz said.
It was a fitting last fight for Diaz who was originally set to face Khamzat Chimaev. This was however changed after the Russian came in 7.5 lbs heavier over the welterweight limit.
Things haven't exactly been smooth between Diaz and UFC president Dana White. Regardless, this did not appear to be the case at UFC 279. White left the door open for Diaz should he decide to make a return to the octagon.
"No matter what Nate does from here on out, this is his house," White said. "He's been here forever. It's been a blast having him here. I wish him well."
But as things stand now, it appears the younger brother of Nick Diaz has his eyes set on trying out boxing. There are claims that Diaz could be possibly facing Jake Paul in a boxing match next.
"I want to get out of the UFC for a minute and show all these UFC fighters how to take over and own up another sport how you're supposed to do it because Conor McGregor didn't know how to do it and none of these other fighters know how to do it," Diaz said.
For now, Diaz is likely to use the time to try and recover from his recent fight. But things should start to become interesting, especially now that most are waiting to see a formal announcement on whether Diaz will shift to boxing or not.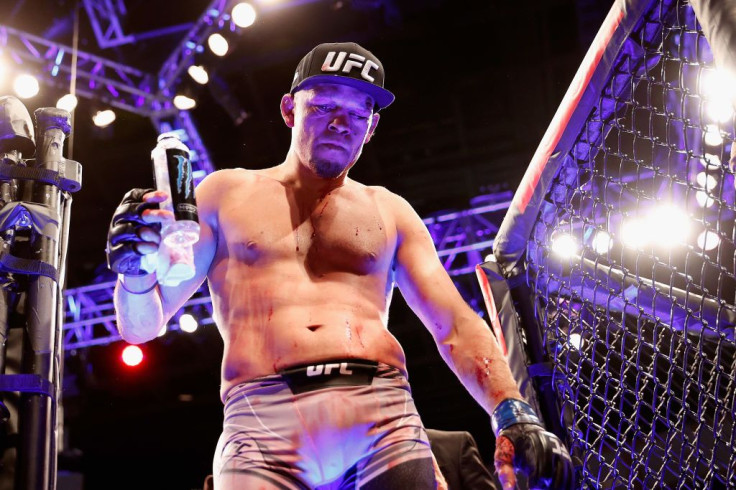 © 2023 Latin Times. All rights reserved. Do not reproduce without permission.