A mob of masked members of a white supremacist group was arrested as they prepared to stage a riot and terrorize a pride event that was being held in a public park in Coeur d'Alene, Idaho on Saturday, June 11.
The Pride in the Park event, a gathering that drew members of the LGBTQ community and supporters from all across North Idaho, was celebrating its first and largest in-person event since the beginning of the pandemic in 2020. However, a group of individuals affiliated with the white supremacist group Patriot Front had reportedly traveled from all over the country, including from states like Texas, Utah, South Dakota, Arkansas, Oregon, and Virginia to wreak chaos during the Pride Month event, the Daily Beast reported.
According to Coeur d'Alene Police Chief Lee White, 31 individuals affiliated with the racist extremist group Patriot Front are now in police custody and have been charged with conspiracy to riot following their suspicious gathering on Saturday, June 11.
"We received a telephone call from a concerned citizen who reported that approximately 20 people jumped into a U-Haul wearing masks, they had shields, and 'looked like a little army,'" White said.
"They had shields, shin guards, and other riot gear with them, including at least one smoke grenade," he continued.
White added that it was not immediately clear whether the group was carrying any loaded firearms with them. However, he added that paperwork, including an apparent "operations plan," had been found in the group's U-Haul. White did not go into detail about the plan that police recovered from the group. However, he said that the paperwork appeared to be very similar to an operations plan that a police or military group would put together for an event, CBS News reported.
In video footage that was captured from the scene of the arrest, about 20 members of the group can be seen kneeling in the grass, all clad in their trademark balaclavas, blue shirts, and khakis, with their hands zip-tied behind their backs, as police officers stood around them and counter-protesters jeered and shouted "losers!"
The men are expected to be arraigned Monday on a misdemeanor count.
Meanwhile, White credited the Coeur d'Alene Police Department, Kootenai County Sheriff's Department, Idaho State Police, and the FBI with assisting in the bust operation.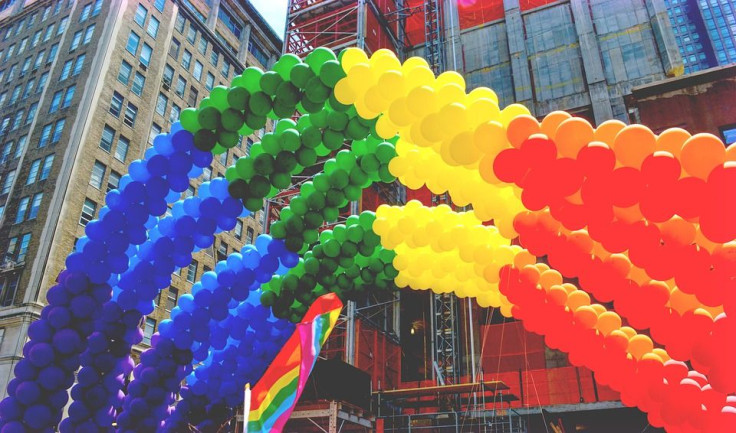 © 2023 Latin Times. All rights reserved. Do not reproduce without permission.