In California, police arrested a man and a woman over a "senseless act of violence" in the form of a hate crime, which saw the death of a Black Navy veteran at a gas station after he was shot and stabbed this month.
The suspects, Jeremy Jones, 49, of Stockton, and Christine Garner, 42, of Manteca, were charged with the murder of Justin Peoples, 30. A third person, Christopher Angelo Dimenco, faces charges of abetting their escape, CBS News reported.
Last Friday, investigators slapped the white couple with a hate crime charge, alleging Peoples "was intentionally killed because of his race, color, religion, nationality, or country of origin."
The father of two was shot once with a handgun and stabbed multiple times at a Chevron gas station in Tracy, California, a town about sixty miles east of San Francisco, shortly after 9 p.m. on March 15.
The assailants then fled the shooting scene in a dark-colored pickup truck with the help of Dimenco, according to Tracy Press.
Following the appalling attack, paramedics were called to the scene and rushed Peoples to a medical facility, where he succumbed to his injuries hours later. The 30-year-old was described by his father Maurice as a "remarkable young man."
"It's going to always hurt. I wouldn't wish this on my worst enemy," the elder Peoples said per the Daily Beast. "It's going to be a long hard trial and tribulation in my heart." The deceased was a Navy veteran who lived in nearby Stockton.
Initial investigations conducted by Tracy police unraveled that the victim did not provoke the fatal attack on March 15. The morning after the killing, law enforcement captured Garner and Jones.
In a statement released two days after the couple's arrest, San Joaquin County District Attorney Tori Verber Salazar released mugshots and Jones' other tattoos, including "WHITE" and "PRIDE" inks spanning the length of his arms.
In the past, Jones had shown support for white supremacist entities like Skinheads, the Aryan Brotherhood, and Nazis, prosecutors said.
"There is no place for hate in our community. No one should be victimized because of their race, ethnicity, sexual orientation, or religion," Salazar said in the press release.
"These types of crimes are reprehensible. My administration will prosecute to the fullest extent of the law to hold those who perpetuate hate accountable."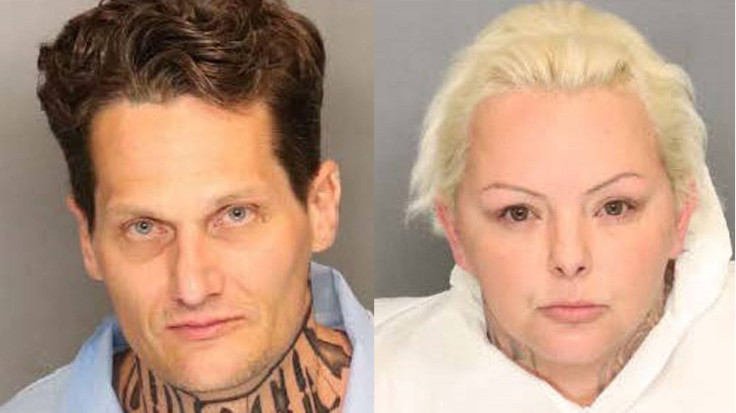 © 2023 Latin Times. All rights reserved. Do not reproduce without permission.